Introduction to Drama School
If you want to get a taste of a busy and creative drama school, then this course is for you.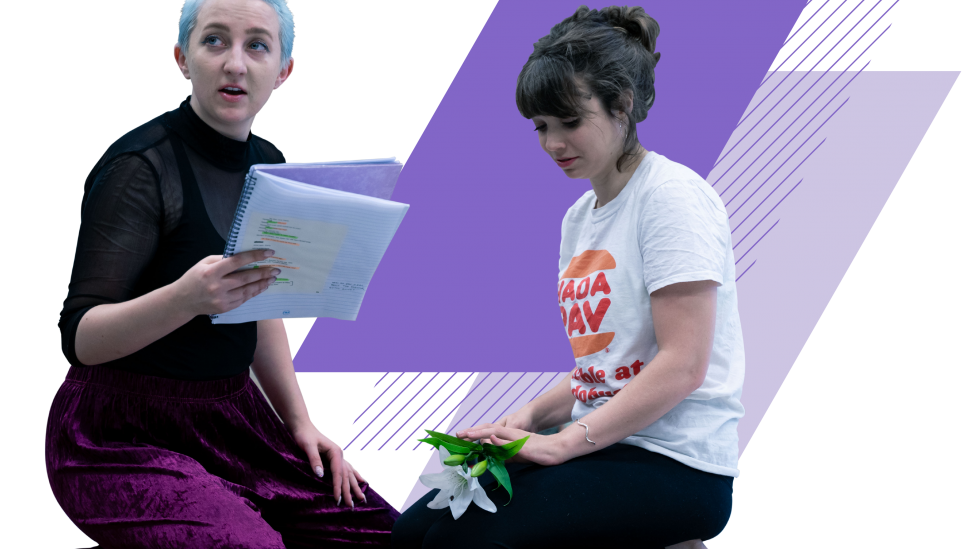 Minimum age
16
Academic requirements
None
Cost
£991
Is this course for me?
Thinking about training as an actor? If you're considering applying to drama school but not sure what to expect and would like to explore the world of professional drama training in London, then this is the course for you.
It was eye opening, challenging; definitely the most enjoyable two weeks. I learnt more in those 10 days then I could have possibly imagined.
Introduction to Drama School Student
You should have a level of English that is approximately IELTS 6.0. Although English language tests aren't mandatory, we recommend that if you are a non-native English speaker without a Level 6 IELTS, then you must have the equivalent English language experience. This will be assessed via telephone interview by the Admissions team.
You can apply for this course through LAMDA directly. There is no application deadline for this course, but we advise you to apply early, as places are limited.
3-14 August 2020
This course was previously scheduled for July 2020, however we have rescheduled in response to current travel restrictions and uncertainty over the UK's quarantine rules.
If you are offered a place on this course you will need to pay a deposit of £100 within five days of the date of your offer email to secure your place. You will then need to pay the remainder of the course fee within 21 days at the latest.
Please see below for information about out cancellation / refund policy.
We've introduced a number of measures to safeguard the health of students while giving the excellent and immersive LAMDA ensemble learning experience that we are renowned for.  Read more about our social distancing. You will receive more information during your induction.
All about the course
Based on our one-year Foundation Diploma, this creative and practical two week course offers you an insight into our rigorous drama training. Working in groups of between 15 and 20 students, you'll experience our ethos of the ensemble, with a focus on performance-based training.
This course is not validated by a higher education institution (HEI). It is one of our own range of non-accredited courses. Once you've completed the course you will receive a LAMDA short course certificate.
What will I be doing?
Each day will be different, but you can expect the teaching to take shape in any of the following formats:
Acting

Voice

Movement

Dance

Improvisation

Shakespeare
The course culminates in an informal sharing of work in an open rehearsal, attended by your tutors and fellow students.
We're here to help
At LAMDA, we're a family. We'll make sure you get all the support you need to feel at home. Read on for more information about accommodation, visas, healthcare, housing, insurance and student support.
How do I apply?
Sign up to our mailing list to be the first to hear about our short courses, including our new online programmes.