Isah-Levi Roach
Race Equality Officer
My name is Isah-Levi Roach and I'm LAMDA's Race Equality Officer. I moved from Manchester to London to come and work for LAMDA. Having come from working for the Royal Exchange Theatre (RET) in their outreach and engage department, I know how important connecting with and engaging young people. Encouraging the most diverse group of young people and providing equal and equitable opportunities to all.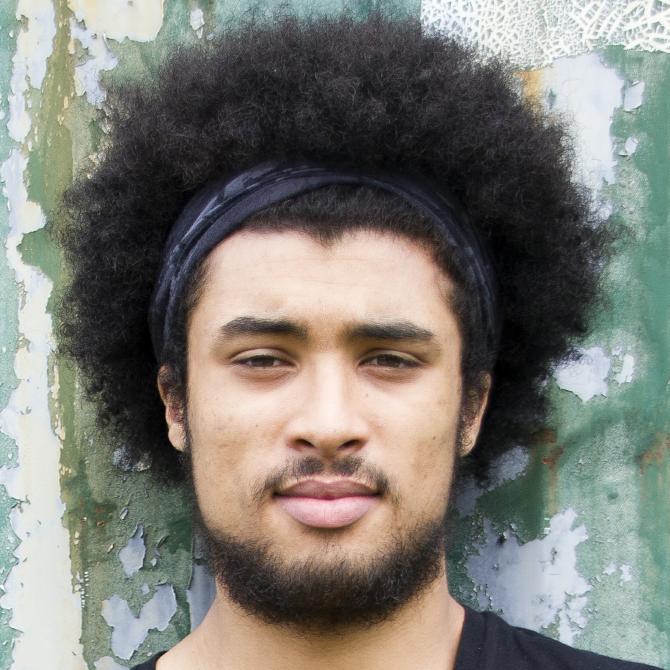 What's your role at LAMDA?
I am currently doing work on LAMDA's anti-racism action plan, reviewing it and its actions to ensure LAMDA is still taking the appropriate steps to becoming an anti-racist institute. I am also a point of call for Global Majority students while they study here at LAMDA! I act as an advocate, giving them opportunity to come and talk to me if they're having problems, helping them if they're wanting to report something or give feedback on a particular issue. It's a big part of my role, and the continued support for our Global Majority students is a massively important thing for myself and LAMDA.
I will also be doing some outward facing work, contacting Youth Organisations, Schools and Colleges, to help organise and deliver workshops to their young people, helping to spread LAMDA's name and to help encourage Young People to apply, but also being one of the faces of LAMDA's anti-racism work, making sure that any Young Person we work with fully understands the work LAMDA are doing to make the institute an anti-racist one.
What would you say is special about the Pathways Programme and Access & Widening Participation workshops?
The Pathways Programme is great because it offers creative workshops for the young people so they can have an insight into some of the training that goes on in Drama School. It also gives them chance to ask questions of LAMDA staff and alumni which gives them a really well rounded and informative view of the drama school. It can really open the eyes of young people and give them a positive view and experience of Drama school where once before it might not have existed. It can also instil a belief that Drama School and LAMDA is for them and not out of their reach or ability.
Learn more about:
Access & Widening Participation LAMDA's Pathways Programme
If you are interested in being involved in the Pathways Programme, please email [email protected] and we will signpost you to your nearest Pathways Partner organisation.