Mental Health and Wellbeing Fund
LAMDA's Mental Health and Wellbeing Fund.
Together we have raised over £20,000 with your contributions to the Mental Health and Wellbeing Fund. However, there is still a great need to support our students and every donation does make a difference. Discover how your donations make a difference and quick and easy ways you can make a donation below.
Three ways to make a donation to the Mental Health and Wellbeing fund
The process
Donate online

Select or enter the amount you would like to give using the form below. Click the 'add donation to basket' button to proceed

Donate via cheque

Post your cheque, including a note with your name, email and the code 'MHW' (so we can make sure it is attributed to the right place) to:

FAO Development
LAMDA
155 Talgarth Road
London
W14 9DA

Donate by phone 

Please call Bathsheba on 020 8834 0500 to donate by phone.

If you would like to find out more about this fund or any of our other fundraising needs at LAMDA, please don't hesitate to get in touch with Lyndel Harrison, Head of Development via email [email protected]

View our other funds
Fill in this form to donate online
If you have any difficulties please call our Individual Giving and Events Officer, Bathsheba Piepe on 020 8834 0500
I wish to donate: £
Custom amount:
A message from Danny Lee, Student Wellbeing Manager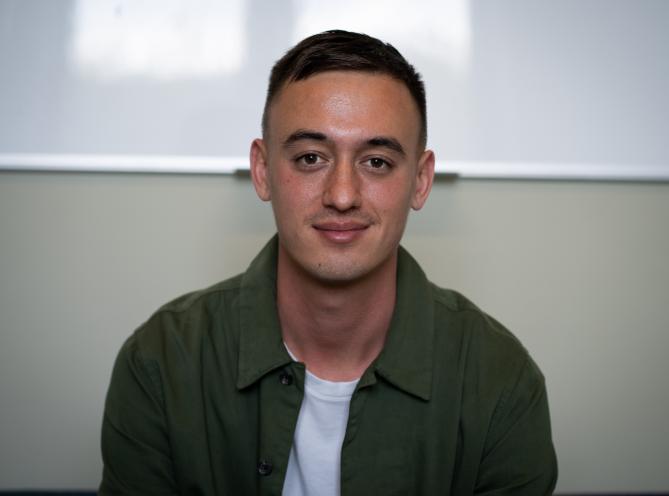 There has been a growing mental health crisis in Higher Education, and we have seen marked increase in anxiety and isolation in our students, heightened by the uncertainties of our current society. Here at LAMDA we are committed to supporting the mental health of our students and providing holistic wellbeing support to each of them that need it. 
Being a student can be a time of excitement, learning and personal growth. It can also be a time of anxiety, overwhelming emotions and unravelling as students move away from home for the first time, finding out more about who they are and where they place themselves in the world.
Throughout last year over 150 students reached out for wellbeing support and met with our student wellbeing officer. This ranged from reasons such as anxiety, to difficult living situations, to periods of depression, to relational challenges, to painful past experiences, to making sense of societal oppression they face, to ongoing mental health challenges, and many other reasons.
Many of them accessed ongoing wellbeing check-ins, and we supported & funded 66 of them to access counselling with an external therapist.
For the majority of them, this was the first time being offered a safe therapeutic space to process difficult parts of their life experiences and current situations. 
We ask for your support to help us continue providing this level of support to our amazing students. Thank you so much.