Online Audition Coaching
Whether you're applying to drama school or working on new material for professional auditions, this new two week online coaching course provides an opportunity to develop your skills.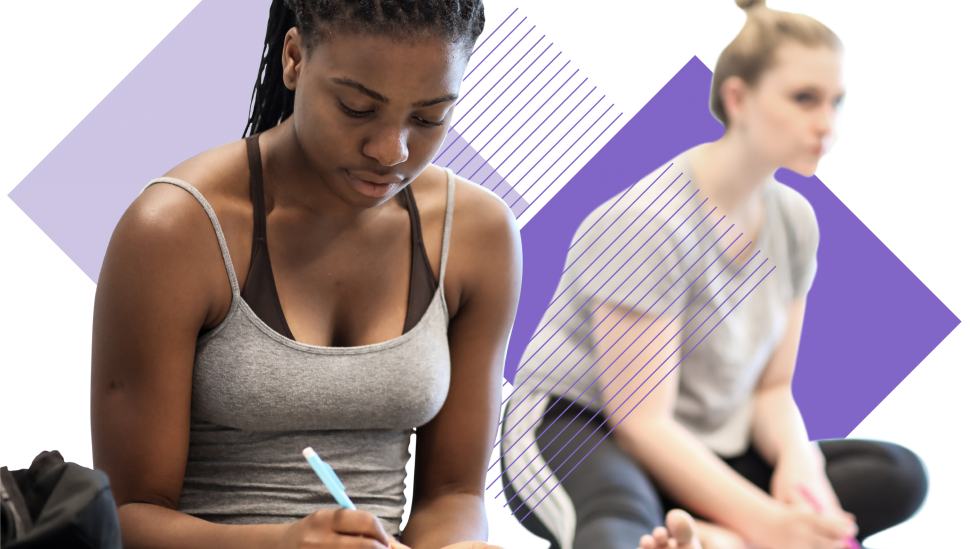 Minimum age
16
(under 18s will need to submit a parent consent form)
Academic requirements
None
Cost
£775 
Amendments for Covid-19 (updated 22 October 2020) 
If you are a current or prospective student for 2020/21 – 2021/22, then how you experience our training will be different to some of the details below. Over Summer 2020 LAMDA informed current or prospective students that we will continue to communicate further adjustments to our planned contact hours, modes of delivery, curriculum content and assessments as soon as we are able.   
Please read this document to find out more about the experience we are committed to offering you, so that you can make informed choices about your studies. You can find an indicative breakdown of modules for this course below. By accepting and enrolling on to a course in 2020/21 – 2021/22 you agree to these changes. For further information see our FAQ page which also highlights that we will be offering blended learning in 2020/21 – 2021/22 and may need to update information on the specific nature of delivery in line with government guidance during each term. 
Please note LAMDA will also communicate reasonable changes to the content, syllabus, mode of delivery, term dates and/or timetable of courses in line with our terms and conditions with students via the News and Updates page on LAMDA World and email during each term. 
Is this course for me?
Planning to apply to drama school? If you'd like to learn more about preparing for professional auditions or applying to drama school, our two-week coaching course offers a comprehensive introduction to audition technique and self-taping. 
In order to train on this course, you should have a level of English that is approximately IELTS 6.0. Although English language tests aren't mandatory, we recommend that if you are a non-native English speaker without a Level 6 IELTS, then you must have the equivalent English language experience. This will be assessed via telephone interview by the Admissions team.
You can apply for this course through LAMDA directly. There is no application deadline for this course, but we advise you to apply early, as places are limited.
2021 dates will be announced shortly. 
There is no deposit for the course, but payment is required within five working days.
Please see below for information about our cancellation / refund policy.
All about the course
Industry professionals, who regularly teach or direct at LAMDA, will guide you through techniques of approaching your chosen speeches to present them with authenticity, clarity and vibrancy. 
Alongside individual coaching sessions, the course will also consist of masterclasses to equip or reacquaint participants with the necessary skills to auditioning for drama schools as well as professional roles. The course will culminate with mock auditions in front of professional directors. 
This course is not validated by a higher education institution (HEI). It is one of LAMDA's own range of non-accredited courses. Once you've completed the course, you will receive a LAMDA short course certificate. 
What will I be doing?
Over the two weeks you will cover a range of audition techniques. The content includes 
One to one sessions with an acting coach
Tips and techniques to bring your speeches to life 
Masterclasses on the industry, Shakespeare and performance 
How to successfully self-tape an audition 
Developing successful learning and rehearsing skills 
How do I apply?
Sign up to our mailing list to be the first to hear about our short courses, including our new online programmes.
Join our mailing list
Stay informed
We're hoping to run Audition Coaching again later in the year - sign up here and we'll keep you informed.