Audition Coaching
Whether you're applying to drama school or working on new material for professional auditions, this new two week online coaching course provides an opportunity to develop your skills. This course will be running in August 2022.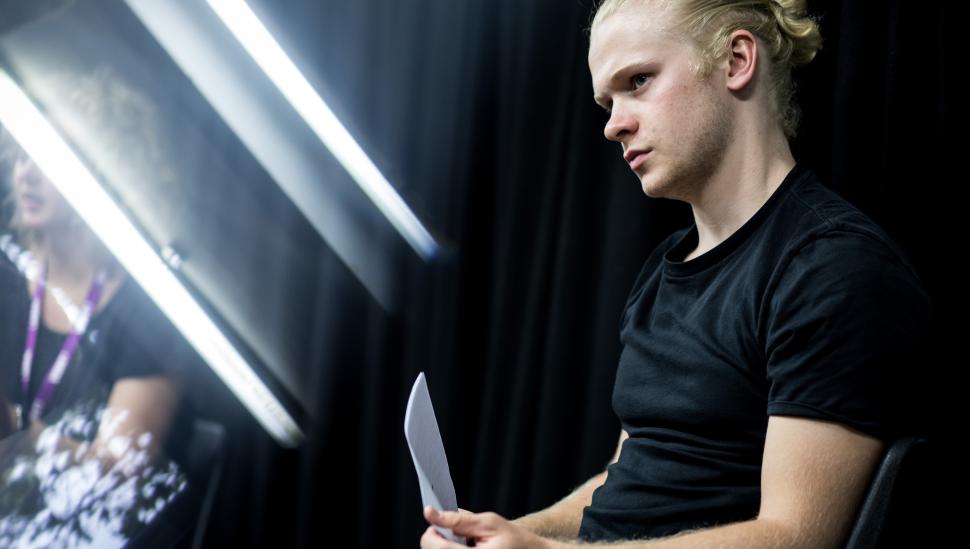 Location
In person at LAMDA or online, date dependent.
Application Fee
£21
​​​
Course Fee
£525 [1 week in person]
£1008 [2 week in person]
£485 [online course 1-5 August]
Course length
1/2 week(s) date dependent.
 
Applications are now open
We are running this course twice in Summer 2022 allowing you to choose what date works for you.
Is this course for me?
The rules of good practice in auditions are universal. This course is suitable for anyone who finds themselves in an audition situation - both professional actors who want help learning to adapt to different audition styles, as well as those looking to apply to drama school. As this course will include those from a range of backgrounds and experience levels, you will learn a huge amount from your peers too.
In order to train on this course, you should have a level of English that is approximately IELTS 6.0 or equivalent English Language experience.
You can apply for this course through LAMDA directly. There is no application deadline for this course, but we advise you to apply early, as places are limited.
£525 [1 week in person]
£1008 [2 week in person]
£485 [online course 1-5 August]
If you are offered a place on this course you will need to pay a deposit of 10% within five days of the date of your offer email to secure your place. You will then need to pay the remainder of the course fee within 28 days at the latest.
Please see below for information about our cancellation / refund policy:
About the course
The course is fast paced and packed to the brim. You will touch on lots of different styles and settings, giving you the opportunity to try out different styles that are potentially unfamiliar, in a safe environment. You will receive helpful tips and feedback on how to select appropriate material for yourself, as well as tools on how to prepare and warm up. You will be exposed to a range of texts and get to know new material, as well as have the chance to exchange and connect with like-minded people.
What will I be doing?
How to handle audition nerves and learn what makes a good audition
You'll be introduced to a range of texts 
Learn how to select future audition material 
Learn key skills and tips to take forward to future auditions
Time for reflection alongside regular time up on your feet performing within your smaller groups
Learn how to take notes and redirection quickly