Introduction to Theatre Making
An introduction to the fundamentals of producing your own work. Designed for actors or graduates interested in creating their own work.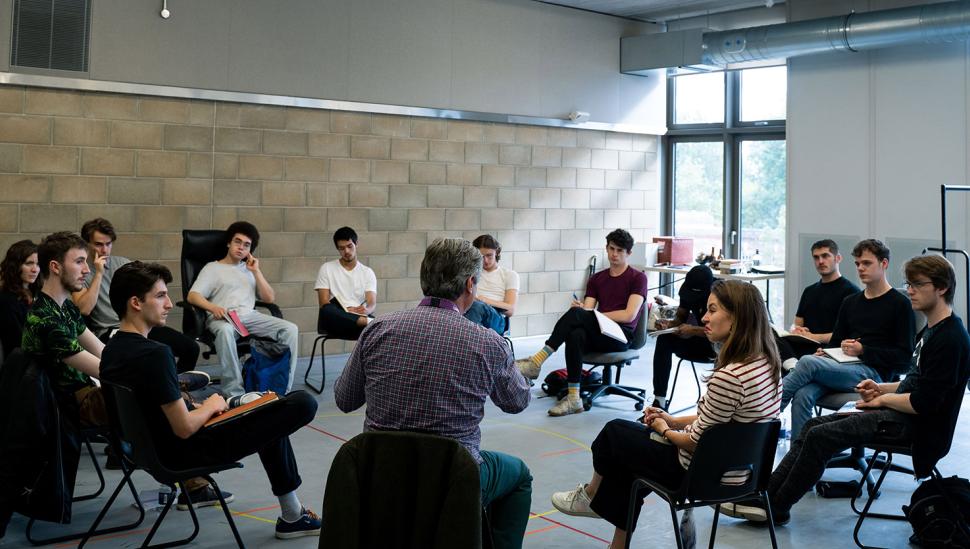 Minimum age: 17
Academic requirements
None
Location
In-person at LAMDA

Course length
2 weeks
Course Fee
£1,650
Course date & time
Monday 14 August - Friday 25 August, 10:00am - 5:30pm.
Application deadline: Tuesday 8 August at 3pm [BST]
This course is now closed for applications.
Is this course for me?
Whether you're a budding director, writer, producer, or an actor wanting to find out how to make your own work, this course will teach you the fundamentals of creating, producing, and pitching your own work. This course would suit creatives from any background – writers, actors, physical theatre devisors – who are interested in creating, producing, and performing their own work. You might uncover a love for something you've never tried on this course.
You'll work in a supportive, collaborative environment with like-minded participants. Be inspired by the creativity of your cohort and cheered on in the creation of your own work. The peers on this course might just be your future collaborators.
Do I need to prepare anything for the application or workshop?
No, simply have a think about ideas you would like to produce, what your goals or ambitions are as an artist and why you would like to attend this workshop. 
In order to train on this course, you should have a level of English that is approximately IELTS 6.0 or equivalent English Language experience.
You can apply for this course through LAMDA directly. The application deadline is stated in the overview, but we advise you to apply early, as places are limited and the course may close early if it reaches capacity.
Course fee: £1,650
Deposit: £165
To secure your place on this course, please make payment in full on application.
Please see below for information about our cancellation/refund policy:
About the course
Work with an industry-leading practitioner in the field of theatre-making and gain a valuable insight into theatre making. By the end of this course, you will have produced a short solo or duo piece. You'll have a piece of theatre that you can take with you beyond the course, to enter scratch nights, continue developing your idea further or apply for funding, everything you need to get your work off the ground!
What will I be doing?
The course will be both practical and theoretical.
The following areas will be covered during the workshop:
Learn key skills including: developing an idea, self-dramaturgy, self-producing and devising.
Learn the fundamentals of creating, producing, and pitching your own work
Logistics and practical advice for producing any scale of show
How to trust your own ideas and skill set
Produce a solo or duo piece
Leave the course knowing how to take your idea from page or idea to stage