Welcome to the Music and Drama Expo 2021
LAMDA Exams are open to everyone
There are no access requirements beyond enthusiasm and passion. 
Quick links
Why choose a LAMDA exam
LAMDA Exams are about achievement and empowerment. We've been helping learners all over the world develop into confident speakers since the 1880s. They are open to everyone and can be taken across the globe.
No joining fees
No specific training routes. We run regular Syllabus in Practice sessions for our teachers which mix theory and practice so that you feel confident and inspired. 
Join the Directory of Teachers, our list of teachers who are offering classes to help prepare learners for their LAMDA Exams.
Learners are able to articulate their thoughts and ideas
Reading fluency, broader vocabulary and improved English language skills
LAMDA Exam preparation teaches valuable life skills
Gain a recognised qualification for university application or CV
Selection of the Exams we offer
Whether you're teaching young learners or those of secondary school age, we have a range of grades from introductory through to Grade 8 and beyond. Choose to specialise in a single subject or teach the full LAMDA Exams suite. 
Explore all LAMDA Exams
Testimonials from our Learners, Teachers & Examiners
Explore the new online shop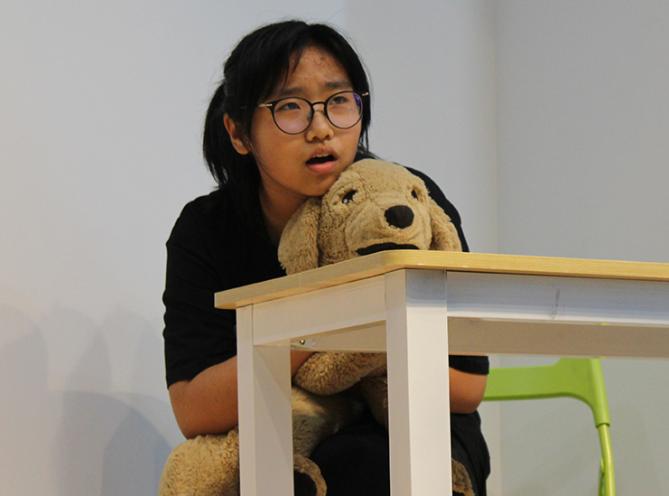 How to start teaching exams
The process
You're booked in

Once you're booked in, we'll send you all the paperwork. Please double check the date and location of the exams and the spelling of all your learners' names, and let us know as soon as possible if anything is wrong.

Exam time

You're all booked in. Your learners are prepped and ready. It's time for them to show off all their hard work! Once they've received we'll send your learners a LAMDA certificate to celebrate.