Teach LAMDA Exams
Thinking about teaching LAMDA Exams? Here's a quick guide with everything you need to know.
Love LAMDA Exams? 
The most important qualification to teach LAMDA Exams is a passion for communication and the desire to inspire learners of all ages, abilities and backgrounds. 
The teachers who specialise in LAMDA Exams come from all walks of life. There are no specific training routes to teach LAMDA and we don't have any joining fees. 
You can find everything you need to get started right here. 
Download or buy our syllabi
Our syllabi are available to everyone as a download, absolutely free. Or you can buy them and our anthologies in book format from our online shop. Whether you intend to specialise in a single subject or teach the full LAMDA Exams suite, make sure you read and familiarise yourself fully with the syllabi, especially the assessment criteria.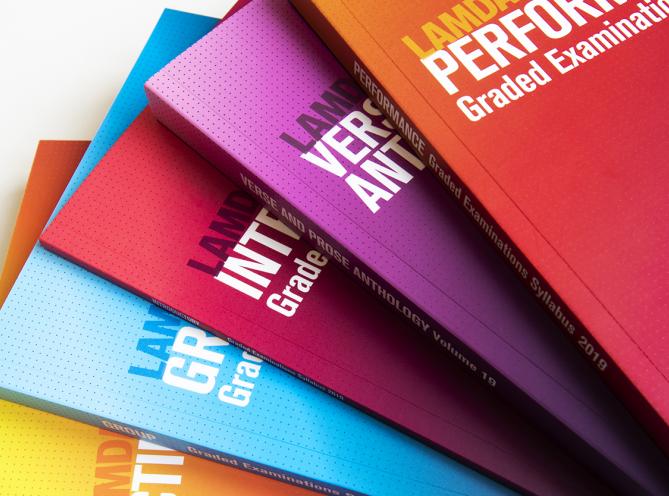 Get a knowledge boost  
Not sure you're quite ready yet? We run regular Syllabus in Practice sessions for our teachers which mix theory and practice so that you feel confident and inspired. 
Let the world know you're teaching 
Join the Directory of Teachers, our list of teachers who are offering classes to help prepare learners for their LAMDA Exams. You can also download our 'I teach LAMDA Exams' graphic to display on your marketing collateral.  
Go forth and teach!
Whatever methods you use, make sure you have fun with your learners to help them stay driven and passionate about learning. Keep checking back to the exam syllabi to ensure your learners really showcase their talents in line with each of the criteria mapped out.  
Stay connected with Voiceover
With everything from syllabus updates to reports from your fellow LAMDA teachers, our Voiceover newsletter will keep you up to date with all things LAMDA Exams. There's also the chance to get involved. We send regular call outs for drama classes to photograph, ask for feedback on our plans, and send out details about any events we have coming up. 
Sign up
Book an exam 
You can book an exam at one of our LAMDA Centres, or register your venue as a centre and have one of our examiners come out to you. 
Learner administration 
Once you're booked in, we'll send you all the paperwork. Please double check the date and location of the exams and the spelling of all your learners' names, and let us know as soon as possible if anything is wrong.
Exam time! 
You're all booked in. Your learners are prepped and ready. It's time for them to show off all their hard work! 
Celebrate 
Why not have a certificate presentation to celebrate your learners' achievements? Don't forget to share your learners' success on social media using the hashtag #LAMDAProud.