Meet Rodney Cottier
Special Projects Associate
Rodney Cottier, is an alumnus and previous Head of the Drama School division at The London Academy of Music & Dramatic Art (LAMDA) – the UK's oldest drama conservatory.

With 35 years of experience as a stage director and teacher of stage combat, acting and text at LAMDA, Rodney brings a wealth of knowledge to students, he has directed 25 plays from Shakespeare's canon. Rodney worked at Shakespeare's Globe as Master-of-Fight, on several productions, including Mark Rylance's Hamlet, as well as at the Royal Opera House, English and Welsh National Opera, the National Theatre Studio and many regional theatres.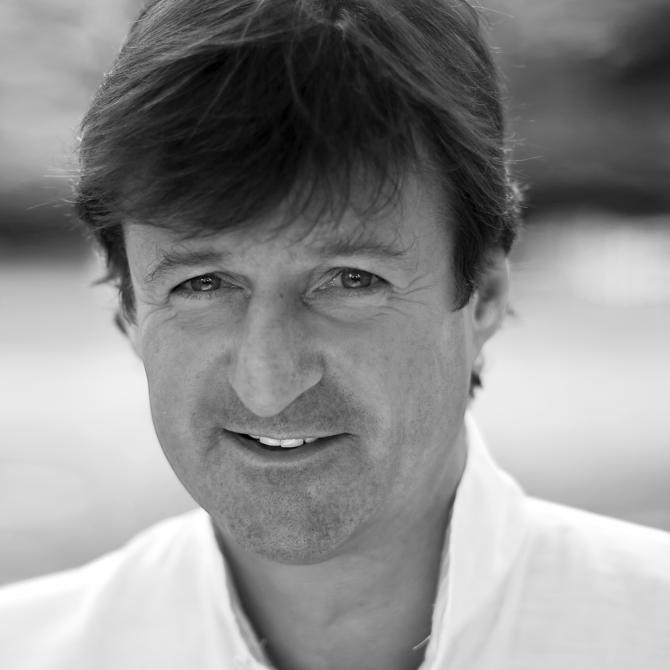 Rodney knows his subject so well, it's as if he compiled the Folio himself.
- Participant, Oregon Shakespeare Festival
US & Virtual Masterclass Series
Rodney has been a guest lecturer at the University of Connecticut and Citrus College Los Angeles, as well as conducting an annual workshop tour of top North American Universities (to date he has visited 27 states) focusing on Shakespeare's First Folio.
Rodney, tailors the masterclasses he delivers to the institution.
Rodney's lecture is immediate, funny and super entertaining. I wish I had him in the classroom for every Shakespeare class. The students were discovering things about Shakespeare and themselves they never thought of before.
- Professor, University of Illinois Chicago
His respect and passion for the text is truly contagious.
- Education Manager, Guthrie Theater
An expert in his field and I recommend him highly to any theater department.
- Board Member, California Educational Theatre Organization
Rodney's First Folio Masterclass is an interactive, caffeinated tour through the skills of analyzing and performing Shakespearean text. Highly recommended for both beginning to accomplished theatre and literature students [he] never fails to enlighten and entertain.
-Theater Professor, University of Redlands
His Socratic chops are masterful. Offering them a treasure trove of craft — Thank you! 

- Chair, Fordham University
Such a brilliant workshop, so enriching, and a sincere pleasure to participate. I'm looking forward to the possibility of future LAMDA programming!
-Participant, Princeton University
Exhilarating, and marvelous. It was a
magical morning.
- Participant, Portland State