Jay Reum
Graduating MA Classical Actor for the Professional Theatre
Height

5'10"

Hair

Dark Blond

Eyes

Blue

Voice

Tenor-Baritone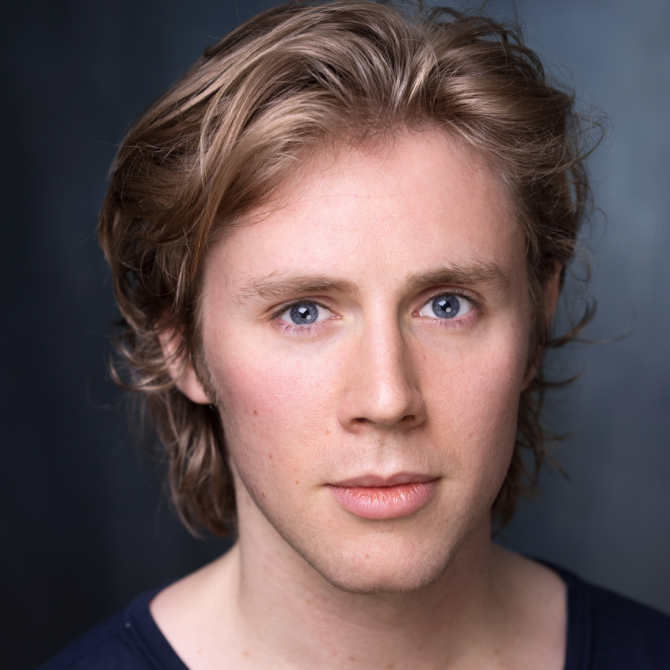 Digital Showcase
In addition to our live showcase, we have brought together a Digital Showcase to feature the skills and talent of our graduating year.
French Lord / Iachimo B / Roman Captain
Cymbeline
Directed by Anna Marsland
Young Clerimont / Toby
The Beau Defeated
Directed by Nicola Sanderson
Ferdinand
The Duchess of Malfi
Directed by Rodney Cottier
Octavio / Tristan
The Dog in the Manger
Directed by Oliver Birch
Henry Bolingbroke
King Richard the Second
Directed by Hannah Eidinow
Malvolio
Twelfth Night
Directed by Chris Nayak
Page / Ensemble
Taming of the Shrew (Off-Broadway)
Thomas G. Waites, Baruch PAC
Geoffrey
The Lion in Winter
The Terry Readings, CitS Theatre
Jack
Quit the Road, Jack
Jonathan Warman, Theaterlab NYC
Peetah
Mean The Musical
Jonathan Warman,TADA! Theater
Yepikhodov
The Cherry Orchard
Alan Langdon, CitS Theatre
Francis Flute
A Midsummer Night's Dream
Kraine Theater, Sour Grapes Prods.
Kleeshtch
The Lower Depths
Producers Club, Double Down Prods.
Teddy
The Time Thief
Claire Edmonds, Normal Ave
Blair
Journey into Blackness
353 Studios, Viv B Productions
Baron Von Kraterfasse
Eclipsed!
Broadway Comedy Club
Frederick
Noises Off
UNC Artist-in-Residence, Givens PAC
Andy (Andrei)
Three Sisters (U.S premiere)
Chris McCann, Living Room Theater
Various Principal Roles
Adam and Evie
Randolyn Zinn, Living Room Theater
Billy
Clever Littles Lies
Cathy Lee-Visscher, Ghent Playhouse
Bottom
A Midsummer Night's Dream
Julie Grant, CORE Theatrics
Michael
Grinder
Amazon Prime, Ruckus Filmworks
Michael Pemulis
Burnt Sugar
Bright Wednesday Productions
Lead
Monsters Inside Me
Animal Planet
Co-Lead
I'd Kill for You
NBC Peacock
US [native], Mid-Atlantic, East Coast, West Coast, South, Midwest Soccer Mom
Stand-up, Long & Short Form Improv, Mask Technique, Clown
TaeKwonDo [Black Belt], Tennis, Longboarding
Quarterstaff, Rapier & Unarmed
US Drivers Licence: Stick Shift
LAMDA [MA, Classical Acting for the Professional Theatre, 2020-2021]
Circle in the Square Theatre School – 2015-2017