Mohana Rajagopal
Graduating MA Classical Actor for the Professional Theatre
Height

5'0"

Hair

Black

Eyes

Black

Voice

Alto/Contralto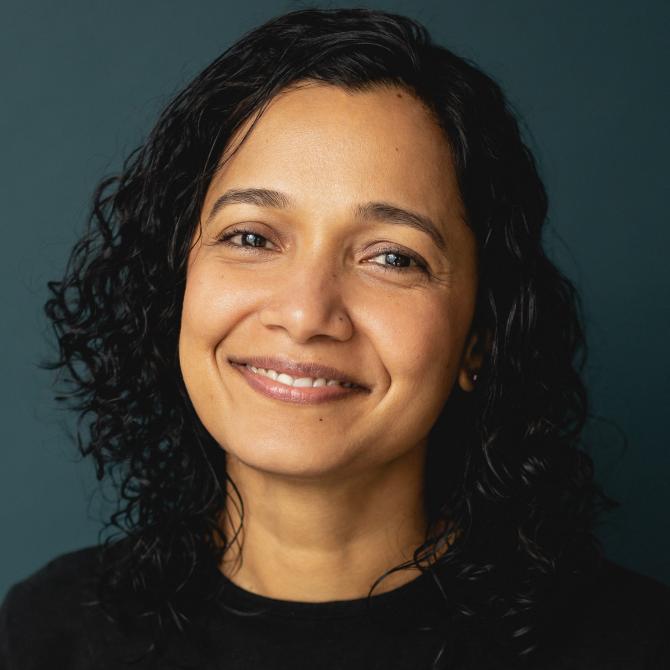 Digital Showcase
In addition to our live showcase, we have brought together a Digital Showcase to feature the skills and talent of our graduating year.
Julius Caesar / Lucius
Julius Cæsar
Directed by Rachel Valentine Smith
Mrs. Trickwell / Belvoir
The Beau Defeated
Directed by Nicola Sanderson
The Duchess / Antonio
The Duchess of Malfi
Directed by Rodney Cottier
Federico
The Dog in the Manger
Directed by Oliver Birch
King Henry / Gower / King of France
King Henry the Fifth
Directed by Chris Nayak
Miranda
The Tempest
Directed by Nancy Meckler
Professional Theatre (Selected Credits)
Priest / Chorus
Oedipus
Directed by Michael Raimondi, Play Your Part Th.
Abel
The Creation Of The World
Directed by Charles Waxberg, Theatre9/12
Connie
Dance Nation
Directed by Becca Wolff, San Francisco Playhouse
U/S Gulal
House of Joy
Directed by Megan Sandberg-Zakian, California Shakespeare
Lady Macduff / Lennox / Witch
Macbeth
Directed L. Peter Callender, African-American Shakespeare
Bianca
Othello
Directed by Giulio Cesare Perrone, Inferno Theatre
Bacchante / Vestal
The Bacchae Of Euripides
Directed by Stephen Buescher, A.C.T.
Catherine Stockmann
An Enemy Of The People
Directed by Elizabeth Kruse Craig, Pear Theatre
Hassan's Mom [Lead]
The Statue
Directed by Becca Wolff, Cinemama Films
Eligibility
Eligible to work in US.
English (RP, Indian, Standard American), Hindi, Tamil, Telugu and Kannada (basic), Sanskrit Slokas
Rapier & Dagger, Smallsword, Unarmed
North and South Indian Classical Music, Violin and Musical (basic)
Badminton, Rope Traversing, Rope Jumping, Cycling
United States Driving License
LAMDA [MA, Classical Acting for the Professional Theatre, 2020 – 2021]
ACT, San Francisco 2016-2018
PhD. Manufacturing Systems Technology (Singapore-MIT Alliance) | MSc. Logistics (NTU, Singapore)