Joe Sefton
Graduating MFA Professional Actor
Height

5'11"

Hair

Brown

Eyes

Brown

Voice

Tenor-Baritone F2-A4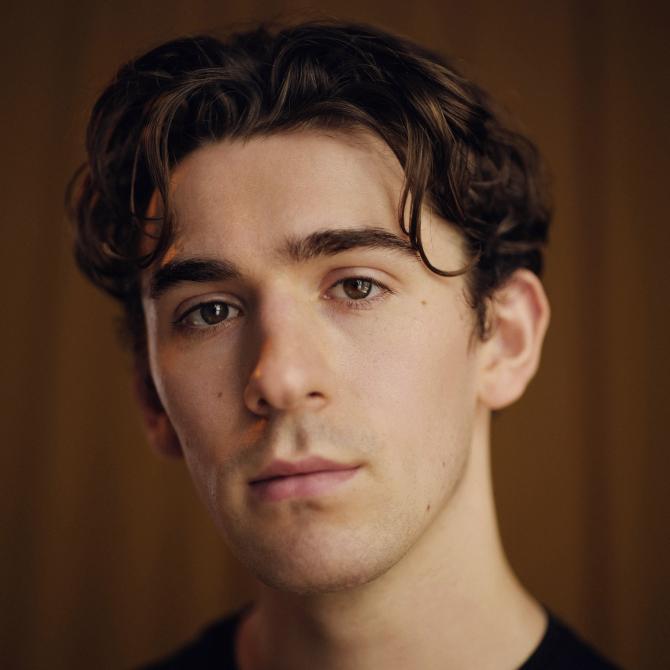 Digital Showcase
In addition to our live showcase earlier this year, we have brought together a Digital Showcase to feature the skills and talents of the graduating year of 2021.
Here you can explore Joe Sefton's digital showreel, which includes theatrical and screen scenes, audio reel and self-created work. Look out later in the year for a short film written and directed by professional film-makers.  
Professor/Professor's Ghost/Hotshot Reporter/Famous Actor/Blue Soldier
Pity
Directed by Sara Malik
Cowboy
You Got Older
Directed by Georgia Green
Leonato
Much Ado About Nothing
Directed by Nathan Crossan-Smith
Alfred
La Ronde
Directed by Martina Laird
Young Bellair
The Man of Mode
Directed by Hannah Eidinow
Ward
Women Beware Women
Directed by Vik Sivalingam
Sam
Talk Show
Directed by Penny Cherns
Edward II
Edward II
Directed by Caroline Steinbeis, Cambridge Arts Th.
Woyzeck
Woyzeck
Directed by Nic Ashurst, ADC Theatre
Hamlet
Hamlet
Myles O'Gorman, Edinburgh Fringe
Dan/Charlotte/Ted
Wasted
Directed by Lucy Moss, Edinburgh Fringe
Prince Johannes
ADC/Footlights Pantomime: Rumpelstiltskin
Lucy Moss, ADC Theatre

John Hinckley
Assassins
Directed by Caroline Yu, ADC Theatre
Haemon
Cambridge Greek Play: Antigone
Directed by Helen Eastman, Cambridge Arts Th.
Writer/Performer
Speechless
Directed by Patrick Wilson, ADC; Edinburgh Fringe; Footlights Comedy Festival; Barons Court Theatre
Writer/Performer
Mojave
Directed by Jonathan Ben-Shaul, ADC Theatre; National Theatre of Iceland; Camden People's Theatre
RP (Native), General American, London, Midlands, Yorkshire
Ballet, Historical Dance, Spanish Dance, Tap
BGSC Level Two: Staff, Single Sword, Rapier and Dagger
Badminton, Running, Swimming
LAMDA MFA Professional Acting, 2019-2021 
University of Cambridge BA (Hons) Education with English and Drama, 2015-2018