Lottie Amor
Graduating MFA Professional Actor
Height

5'8"

Hair

Blonde

Eyes

Hazel

Voice

Soprano/ Mezzo-Soprano/ Alto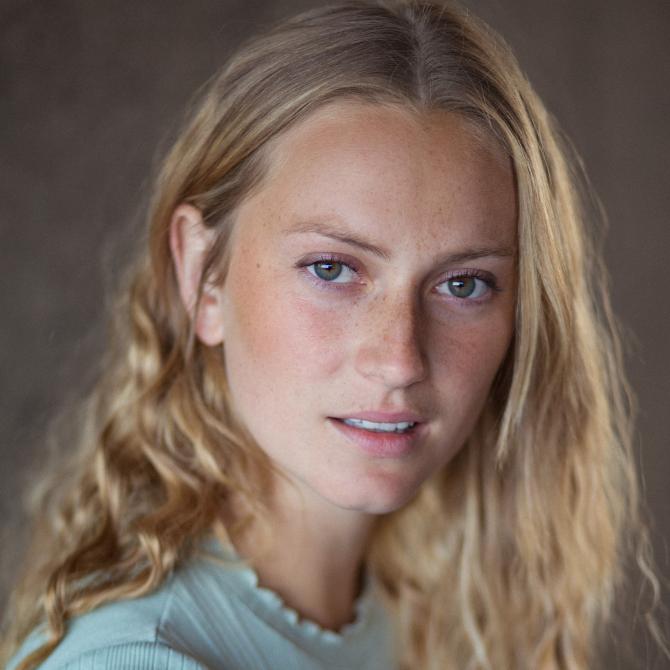 Digital Showcase
In addition to our live showcase earlier this year, we have brought together a Digital Showcase to feature the skills and talents of the graduating year of 2021.   
Here you can explore Lottie Amor's digital showreel, which includes a theatrical showcase, screen scene and audio reel. Look out later in the year for a short film written and directed by professional film-makers.
Claudia
Cockpit
Directed by Philip Wilson
Mae
You Got Older
Directed by Georgia Green
Benedick
Much Ado About Nothing
Directed by Nathan Crossan-Smith
Sonya
Uncle Vanya
Directed by Gretchen Egolf
Mrs Malaprop
The Rivals
Directed by Beth Vyse
Wife
The Lady's Tragedy
Directed by John Baxter
Loops
Mayfly
Directed by Jenny Lipman
Virginia
Framed
Directed by Nick Rizzini, Queen Mab Co.
Vag
Have I Told You I'm Writing A Play About My Vagina?
Directed by Georgia Figgis, Chucked Up Theatre
Lady Macbeth
Macbeth
Directed by Ozgur Ozcakmak, Cloud Theatre Co.
Emma
People, Places and Things
Directed by Alessandro Trinca, Hen and Chickens Theatre
Adriana
The Comedy of Errors
Directed by David Durant, The Courtyard Theatre, Hereford
ERA* (Standard, Contemporary, Heightened), American-General, American- New York, Welsh, West Country, Australian, Irish (Southern, Northern), London (Cockney, Estuary), Yorkshire
*Certified to a Native Standard by James Gitsham
Saxophone, Singing [Alto, Strong Belt, Mezzo Soprano and Soprano]
English, Conversational Spanish
Full clean driving licence
LAMDA MFA Professional Acting, 2019-2021
University of Bristol BA (Hons) English Literature, 2015-2018
Lennox Hannay Charitable Trust Scholarship (2019-2021)
Lilian Baylis Award 2020