Marco Adiak Voli
Graduating MFA Professional Actor
Height

5'11"

Hair

Brown

Eyes

Brown

Voice

Baritone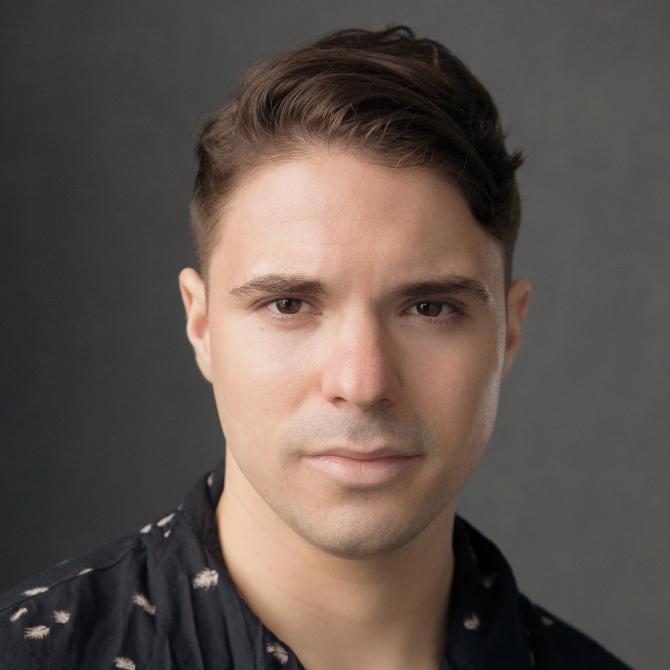 Digital Showcase
In addition to our live showcase earlier this year, we have brought together a Digital Showcase to feature the skills and talents of the graduating year of 2021.   
Here you can explore Marco Adiak Voli's digital showreel, which includes a theatrical showcase, screen scene and audio reel. Look out later in the year for a short film written and directed by professional film-makers.
Jaroslav
Cockpit
Directed by Philip Wilson
Adam
Kin
Directed by Caroline Leslie
Verges/Friar
Much Ado About Nothing
Directed by Nathan Crossan-Smith
Astrov
Uncle Vanya
Directed by Gretchen Egolf
Duke/Fabritio
Women Beware Women
Directed by Vik Sivalingam
​​​​
Greg/Ensemble
American Junkie
Directed by Jane Jones
Book-It Repertory Theatre
Jeremy
Joe Turner Vino Y Se Fue
Directed by Constanza Romero
Seattle Repertory Theatre
Abel
FADE
Directed by Pilar C'Connell
Seattle Public Theatre
Male Chorus
How I Learned To Drive
Directed by Ryan Purcell
Strawberry Theatre Workshop
Romeo
Romeo and Juliet
Directed by Erin Murray
Seattle Shakespeare Co.
Sir Toby Belch
Twelfth Night
Directed by Erin Murray
Seattle Shakespeare Co.
Tlaloc
O Cascadia!
iD Theatre
Longaville
Love's Labour's Lost
Directed by Mary Machala
Seattle Shakespeare Co.
Motion Capture Artist
Halo 6: Infinite
343 Industries
Teaching Artist
Voice Over Professor
Jack Straw Productions
Latino Actor
Raisin's In A Glass Of Milk
Raisin's In A Glass Of Milk
Teaching Artist
Shakespeare for Students
Seattle Shakespeare Co.
Actor
Mud
Latino Theatre Commons
Director/Writer/Producer
Click. Hello, God?
The Core Ensemble
​​​​​​
​​​​
Eligible to work in the UK, EU, USA
Actors Equity Association USA
General American, English Reference Accent, Texan
Historical, Waltz, Salsa, Jazz
Rapier & Dagger, Small-Sword, Unarmed, Quarter-Staff
Football, American Football, Basketball, Running, Swimming
English/Spanish (Bi-Lingual)
LAMDA MFA Professional Acting, 2019-2021
Cornish College of the Arts (BFA Acting, Writing, and Directing) 2013-2017