Jamie Ankrah
Graduating BA (Hons) Professional Actor
Height

5'10"

Hair

Dark Brown

Eyes

Hazel

Voice

High Baritone [A2-B4]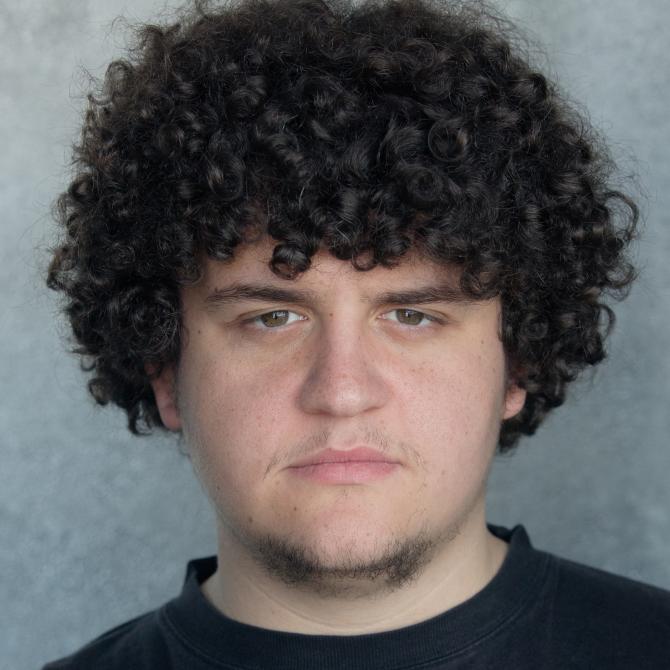 Digital Showcase
In addition to our live showcase earlier this year, we have brought together a Digital Showcase to feature the skills and talents of the graduating year of 2022. 
Liam
New Labour
Directed by Elly Green
Brother Key
The Children [Short Film]
Directed by Jonathan Reid-Edwards & Kate Tuck
Soothsayer
Julius Cæsar
Directed by Vik Sivalingam
Clark
X
Directed by Emma Baggot
Antipholus Of Ephesus
Comedy of Errors
Directed by Rae McKen
Telegin
Uncle Vanya
Directed by Vik Sivalingam
Andrew
Beyond The Horizon
Directed by Donna Berlin
Luigi Pirandello
Six Characters in Search of an Author
Directed by Chris Sonnex
Ferdinand
The Duchess of Malfi
Directed by Rodney Cottier
Ernest
Design For Living
Directed by Jenny Lipman
Luke
Christmas is Miles Away
Directed by Sarah Frankcom
Dean
Blue Valentine
Directed by A J Quinn
Professional Theatre, TV, Film & Radio
Check Out Guy
Angela Black
Craig Viveiros, ITV
Alfie
C.B. Strike: Lethal White
Susan Tully, BBC
Ben Gunn / Israel Hands
Treasure Island
Charlotte Swarbrick, Crescent Theatre
Supernumerary
Small Island
Rufus Norris, National Theatre
D
The Fall
Matt Harrison, James Fritz, Soho Th.
Mr Gilmer
To Kill a Mockingbird
Meghan Doyle, Lyric Hammersmith
Brandon
Consensual
Pia Furtado
Banquo
Macbeth
Natasha Nixon, Garrick Theatre
Boy Jones
Victoria's Knickers
Ned Bennett, Josh Azouz, Soho Theatre
Jason
24 Hours
Toby Clarke, Kiln Theatre
Ginarrbrik
The Lion, The Witch and the Wardrobe
Charlotte Swarbrick, Crescent Theatre
Tom
Bred
Tom Bowtell, Kiln Theatre
Sky
Endless Night
Beth Shoules, Kiln Theatre
Tom
The Wardrobe
Emily Lim, Kiln Theatre
McKay
Crongton Knights Workshop
Pilot Theatre
MLE (London) [Native Accent], RP, Estuary, Cockney, General American, Southern American, Boston, General New England, Dublin
Brazilian Jiu Jistu, Wrestling, Judo, Boxing, MMA, Tennis, Basketball, Football
Djembe [African Drum], Beat Boxing
English, German [Conversational]
LAMDA [BA (Hons) Professional Acting, 2019-2022]
National Youth Theatre, Rep Company, 2018-2019
Clothworkers' Foundation bursary [2019-2022]
Young Actors Theatre Islington Foundation