Caitlyn Calfas
Graduating MA Classical Actor for the Professional Theatre
Height

5'6"

Hair

Brunette

Pronouns

She/Her

Eyes

Brown

Voice

Mezzo-Soprano C3-A5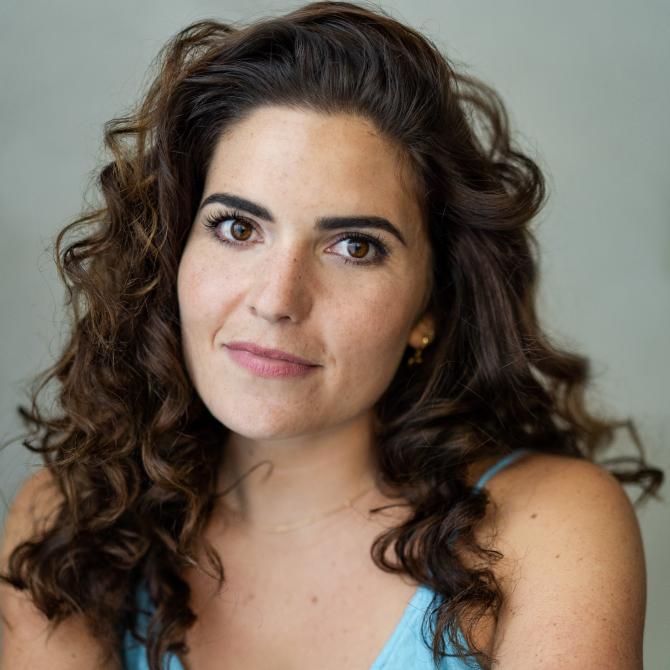 Hector / Calchas
Troilus & Cressida
Directed by Nick Bagnall
Angelica
The Rover
Directed by Nicola Sanderson
Madelon
The Precious Provincials
Directed by Françoise Walot
Valerio
Madness in Valencia
Directed by Oliver Birch
Vittoria, Monticelso
The White Devil
Directed by Psyche Stott
Queen Elizabeth
Margaret of Anjou
Directed by Rodney Cottier
Desdemona
Othello
Directed by Nancy Meckler
Hattie
Ella Enchanted
Casey Stangl, South Coast Repertory
Bachelorette Trio
Bachelor Girls
Rhonda Kohl, SheNYC Arts
Nina Rosario
In the Heights
James Vásquez, Moonlight Stage Prod.
Hattie, Ens.
Empire (World Premiere)
Marcia Milgrom, Dodge McCoyRigby Ent
"Anytime" Annie
42nd Street
Jon Engstrom, Musical Theatre West
Serena
Legally Blonde
Tiffany Engen, Cabrillo Music Theatre
Alabama Lamb, Ens.
Big Fish (Regional Premiere)
Larry Carpenter/Peggy Hickey, Musical Th. W.
Mrs. Simpson, Ens.
The Who's Tommy
Snehal Desai/Janet Roston, East West Players
Caroler #4
Surviving Christmas
Mike Mitchell, Dreamworks
Val
A Chorus Line
Jeremy Mann/Jane Lanier, UCLA School of Th
Venus
Venus and Adonis
Jessica McVay, UCLA School of Theater
Alison / Hot Box Girl
Guys and Dolls
Linda Kerns/Peggy Hickey, UCLA School of Th
Charity
Sweet Charity
Jon Engstrom, Norris Center
Maureen
Rent
Erin Nordlund, Laverty Center
Eligibility
Eligible to work in US. AEA, SAG-AFTRA eligible.
Modern RP, Greek, General Scottish, General American, American Southern, New Jersey
Tap Dancer [highly experienced], Dance Captain, Ballet, Jazz [highly skilled]
Roller Skating, Riding [Western Saddle], Hiking & Backpacking [highly skilled], Swimmer
Rapier & Dagger, c18th Smallsword, Sabre
Tight Singing Harmonies, Collegiate A Cappella, Mezzo-Soprano, Belt
French [intermediate], Greek [beginner]
LAMDA [MA, Classical Acting for the Professional Theatre, 2021 – 2022]
UCLA School of Theater, Film, & Television - B.A.Theater, Musical Theater with Honors
Craig Noel Award Nominee: Best Featured Actress in a Musical, In the Heights