Maddy Strauss
Graduating MFA Professional Actor
Height

6'2"

Hair

Brunette

Eyes

Blue / Green

Voice

Alto [C3 to E5]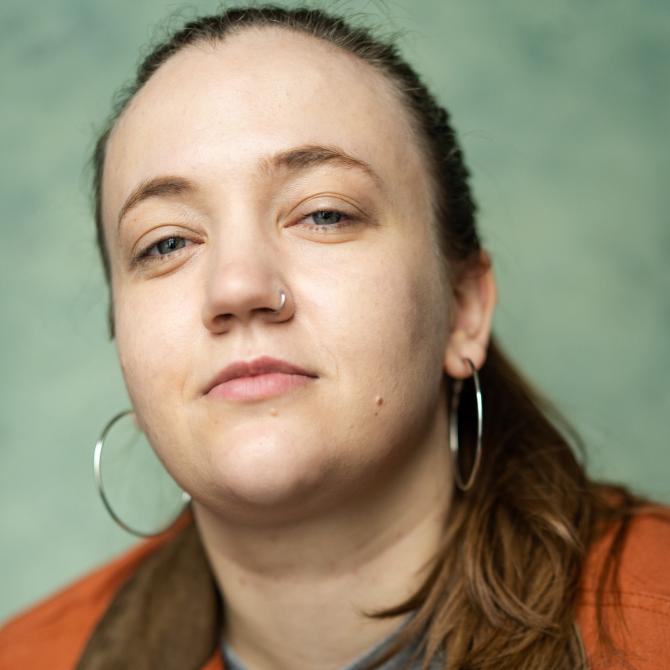 Digital Showcase
In addition to our live showcase earlier this year, we have brought together a Digital Showcase to feature the skills and talents of the graduating year of 2022. 
Helen Ludlow
The Welkin
Directed by Gemma Brockis
Sarah / Ghost / Television Producer
King Charles III
Directed by Matt Wilde
Huldey
The Moors
Directed by Audrey Sheffield
Prince Escalus / Nurse
Romeo and Juliet
Directed by Matt Hassall
Violet / Johnna
August: Osage County
Directed by Amy Cudden / Philippe Bosher
Melaniya
Children of the Sun
Directed by Helena Lymbery
Tyler
Animals
Directed by Amy Cudden
Oregon
Fresh Meat
Directed by Michelle Bonnard
Lady Macbeth / Lennox
Macbeth
Directed by Chris Nayak
Rachel
Port
Directed by Ben Bennett
Voice-Over
Stratford-Upon-Avon Foodbank
Will Dolan, Firewood Pictures
Alice
Rotterdam
Andrew Houghton, National Student Drama Festival
Director
Pomona
Nottingham New Theatre & NSDF
Elliot
Mercury Fur
Joe Strickland, Nottingham New Th.
Prospero
The Tempest
Chris Trueman, Nottingham New Th.
Judas
The Mysteries
Mary King, Playbox Theatre & Royal Shakespeare Company
Paulina
Shakespeare's Wronged Women
Stewart McGill, Shakespeare Young Company & Santa Monica Playhouse
Eligibility
Eligible to work in the UK and EU
Midlands [Native], RP, London, General American
Rapier, Hand-to-Hand Combat
Basic Guitar, Basic Piano
Full Clean Driving Licence
LAMDA [MFA Professional Acting, 2020-2022]
University of Nottingham [BA (Hons) History, 2015-2019]
National Youth Theatre Member
Winner of Judge's Award for Acting, Rotterdam, National Student Drama Festival