Josette Shipp
2023 BA (Hons) Production & Technical Arts: Top Up
Specialism

Deputy Stage Manager

Pronouns

she/her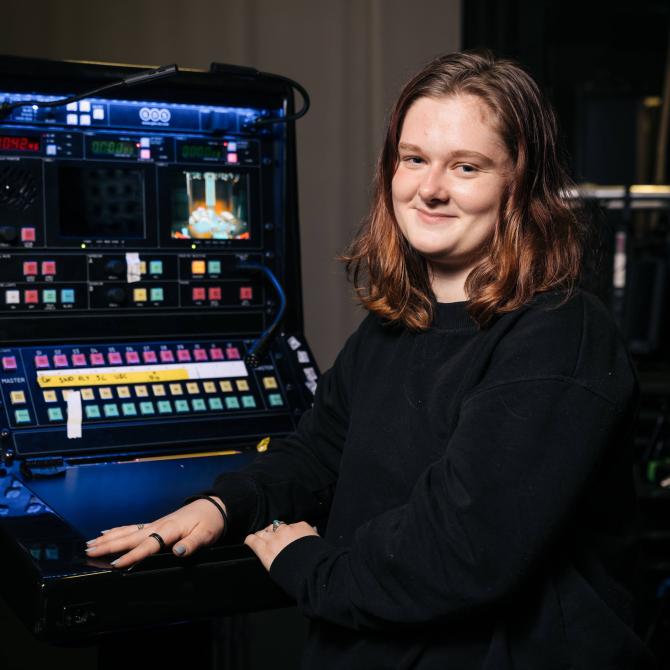 I am a hard-working individual with a love for stage management, however am always keen to expand my learning and skills. I pride myself on my people and organisation skills and put my best efforts into every show I do. I stand for change when it is needed and will fight for mine and my co-workers' beliefs to make sure everyone I work with is happy and safe. 
Assistant Stage Manager
Julius Ceasar  
Director: Rachel Valentine Smith
Designer: Valentine Gigadet  
The Sainsbury Theatre  
Streaming Supervisor
Let the Right One In
Director: Matt Hassall
Designer: Natasha Jenkins
Costume & Associate Set Designer: Grace Venning    
Technical Stage Manager (Sound Assistant)  
The Christians
Director: Emma Baggott 
Designer: Grace Smart
The Linbury Studio Theatre
Assistant Stage Manager / 2nd AD 
Women of Troy  
Director: Gemma Fairlie
Designer: Sara Perks
Online  
Other Production Experience
Deputy Stage Manager
Sundial Theatre Company  
The Sundial Theatre 
Sufficient knowledge of the lighting process and operation of shows.  
Assistance for the department, knowledge of basic set ups.
Part of a strong team that built two sets – Parliament Square and Kin. Sufficient knowledge of power tools and skills required to work on a construction team.  
Extensive knowledge of the department. Successfully coordinated with two others to share running a tech whilst also being ASM. Have ASM'd for multiple companies. Have called multiple shows and been a DSM for multiple theatres.  
Basic health and safety knowledge. COVID marshal training certified.  
Good time management, leadership skills and ability to multitask. Great people skills and working as part of a team. Good at taking criticism, and learning as I go.  
Women's Representative on the Student Union
LAMDA [FdA Production & Technical Arts: Stage & Screen]
3 A levels