Lucy Karczewski
2023 BA (Hons) Professional Actor
Height

5'9"

Hair

Light Brown

Eyes

Hazel

Voice

Mezzo-Soprano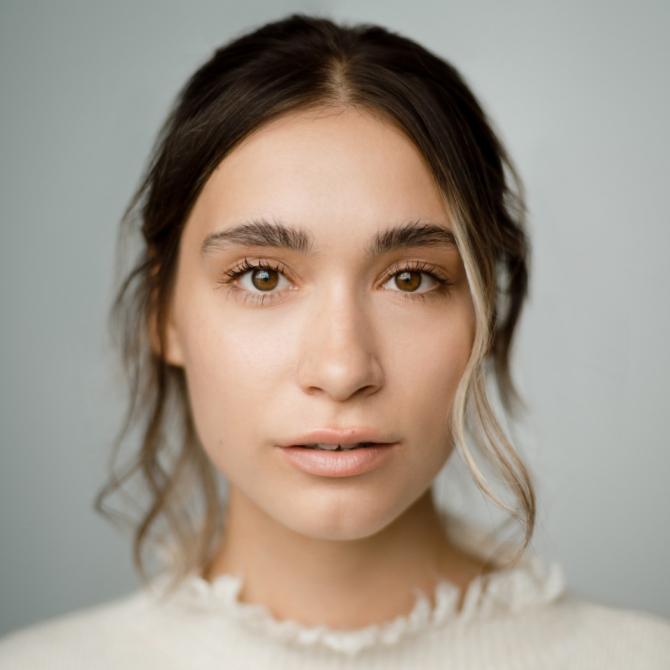 Digital Showcase
In addition to our live showcase earlier this year, we have brought together a Digital Showcase to feature the skills and talents of the graduating year of 2023.
Erica
The Suicide
Directed by Oliver Dawe
Mrs. Jefferson, Woman with Bags & Coat, 'Contact' Dance soloist, Vendor, Mimi's Mother, Ali
Rent
Directed by Graham Hubbard
Grusha
Caucasian Chalk Circle
Directed by Vik Sivalingam
Miss Godfrey
A Monster Calls
Directed by Piers Black
Laura
The Glass Menagerie
Directed by Vik Sivalingam
Juliet
Romeo & Juliet
Directed by Katie Heath
Beatrice
Much Ado About Nothing
Directed by Chris Nayak
Charlotta
The Cherry Orchard
Directed by Neil Sheffield
Marie
The Government Inspector
Directed by Peter Bramley
Professional Theatre, TV, Film & Radio
V.O. Artist
Prodigy Finance: spoken word
Nick Tree
The Devil
The Soldier's Tale - Stravinsky
RADA Youth / The Royal Academy of Music Collaboration, Philip Shepherd
Caliban
The Tempest
Philip Shepherd, RADA Youth Co.
Open Door Showcase
Tara
Open Door Cohort 2
Eligibility
Eligible to work in the UK
Estuary London [native], Kent [native], Essex, Glaswegian, RP, Gen American, Southern American, West Country [Cotswold], South-East Wales, Polish
Hand-to-hand, Staff, Single Sword
Alto/Mezzo Soprano, Ukulele [basic], A Capella
LAMDA [BA (Hons) Professional Acting, 2020-2023]
Open Door 2018-present
NYT 2020
RADA Youth 2016-2017
Maiken and Soren Vestergaard-Poulsen Scholarship
Leverhulme Arts Scholarship