Nadine Ivy Barr
2023 MFA Professional Actor
Height

5'6"

Hair

Brown

Eyes

Light Green

Voice

Mezzo-Soprano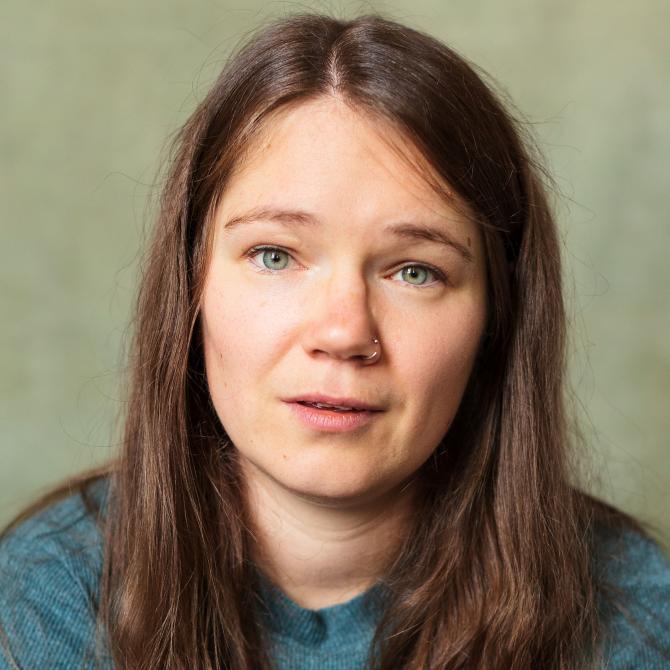 Digital Showcase
In addition to our live showcase earlier this year, we have brought together a Digital Showcase to feature the skills and talents of the graduating year of 2023.
Love Spotter
Tristan & Yseult
Directed by Matt Wilde
Jenny
Mosquitoes
Directed by Sara Aniqah Malik
The Sawyer / The Printer / The Slop Worker / Chorus
London
Directed by Abigail Graham
Maria
Twelfth Night
Directed by Sophie Russell
Varya / Lopakhin
The Cherry Orchard
Directed by Anna Barkan
Actor
New Writing
Directed by Caroline Leslie
Alice
The Changeling
Directed by Kevin Bennett
B
Either
Directed by Matt Wilde
Professional Theatre, TV, Film & Radio
Katherine
Nothing But Green Lights From Here
Madison Gerringer, Golden Goose Th.
Michelle
Salt
Felix O'Brien, Beacon Arts Centre
Daughter
Stuffing
Felix O'Brien, Beacon Arts Centre
Meredith
Valid Reasons To Quit Your Job
Eleanor King, CuckooBang Theatre Co.
Lou
Better Self
Suzette Coon, Bechdel Theatre
Olivia
I Don't Care
Rob Henderson, Little Pieces of Gold
Eligibility
Eligible to work in the UK
Birmingham, RP, Yorkshire
Basic Contemporary & Ballroom
LAMDA [MFA Professional Acting, 2021-2023]
Drama Centre London MA Acting [1 Year]