Roy Mas
2023 MFA Professional Actor
Height

5'8"

Hair

Bleached

Eyes

Brown

Voice

B2 to E5, belt note B4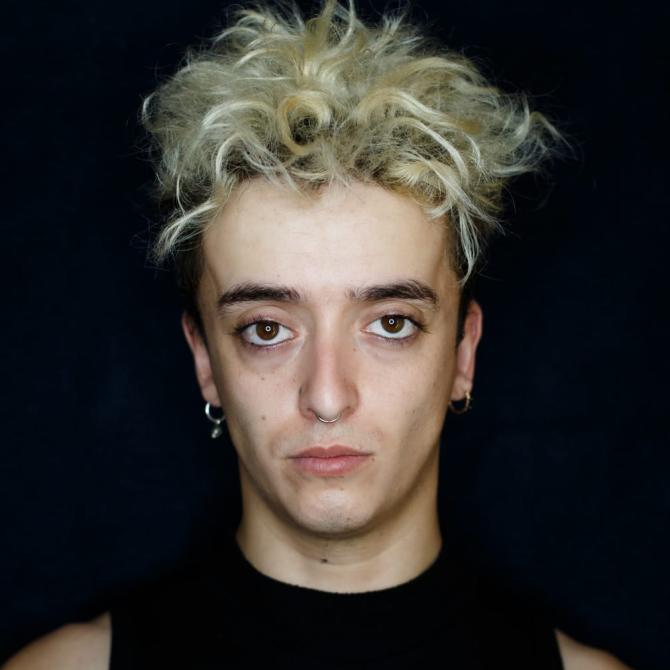 Digital Showcase
In addition to our live showcase earlier this year, we have brought together a Digital Showcase to feature the skills and talents of the graduating year of 2023.
Tristan
Tristan & Yseult
Directed by Matt Wilde
Henri, Cameraman
Mosquitoes
Directed by Sara Aniqah Malik
Ham Sandwich Seller / The Tally Packman / Ensemble
London
Directed by Abigail Graham
Feste
Twelfth Night
Directed by Sophie Russell
Gaev, Trofimov, Yasha
The Cherry Orchard
Directed by Anna Barkan
Hench
Yen
Directed by Audrey Sheffield
Claudio
Measure For Measure
Directed by Olivia Mace
B, Ensemble
Revolt. She Said. Revolt Again
Directed by Matt Wilde
Léandre, Solange
Les Métamorphoses de Victorine Galaxia
Rita Pradinas, La Compagnie d'Alice
Drag Queen, Ensemble
Série Cabarets
Charlotte Piechon, Les Dévorants
MC, Drag Queen
Les Attirances Ordinaires
Charlotte Piechon, Les Dévorants
Hélène
L'homosexualité, ce douloureux problème
Ensemble, Fléau Social
Robbie
Shopping and Fucking
Roy Mas, Flamboyance.
Gary
Osama the Hero
Tanguy Martinière. Les paillettes n'y sont pour rien
Eligibility
Eligible to work in the UK & EU
French, Modern RP, General American
Gymnastics, Tennis, Table-Tennis, Judo
French (native), English (fluent)
Full clean driving licence
Drag Performances, Clown, Physical Theatre
LAMDA [MFA Professional Acting, 2021-2023]
Conservatoire of Lyon – Professional acting training, 2014-2018
Conservatoire du Puy en Velay : Singing Training, Parcours A, 2007-2014
Festival Prix Célest1– Section grand Format 2020: special award – best acting for the role of Gary in Osama the Hero