William Shakespeare's
The Winter's Tale
Writer
William Shakespeare
Director
Vik Sivalingam
​Location
The Sainsbury Theatre
Dates
Friday 2 September at 7:30pm
Monday 5 September at 7:30pm
Tuesday 6 September at 2pm
Wednesday 7 September at 7:30pm*
*This performance will be livestreamed.
Please note that the date of the opening night and the times of the performances have changed.
The running time is 2 hours 30 minutes, including a 20 minute interval.
About the show
When King Leontes' wife Hermione persuades their old friend King Polixenes to extend his visit to Sicily, Leontes grows suspicious of their relationship, and convinced of her adultery. Consumed with jealousy, he imprisons Hermione and exiles his new-born daughter Perdita.
With the passing of time (and one of theatre's most famous stage directions), is there any chance for redemption?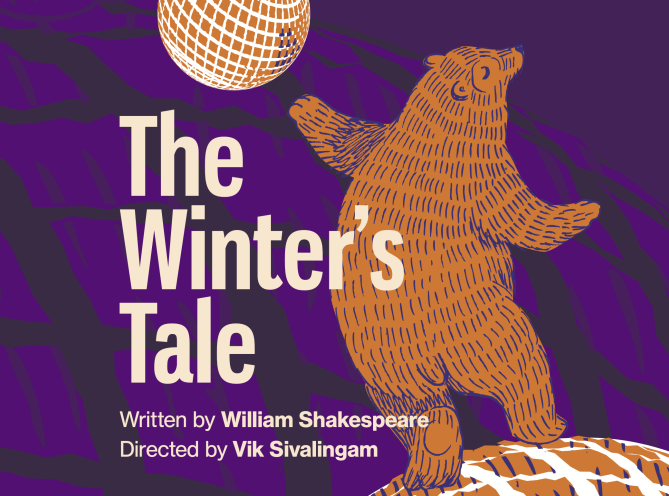 The Winter's Tale is one of William Shakespeare's final plays, written and performed around 1609 to 1611. Widely considered one of Shakespeare's genre-defying tragicomedies, the play is a darkly comic tale of love and loss, and was first printed in 1623 in the First Folio.
Vik received his MFA in Theatre Directing from Birkbeck, University of London and his PG Award in Teaching Shakespeare from The University of Warwick (in association with the Royal Shakespeare Company).
Vik has been associated with LAMDA since 2015 as a freelance director. In his current position, he directs and teaches across a range of LAMDA's acting programmes. Public productions directed include Rotterdam, In Arabia We'd All Be Kings, Wild Honey, Posh, Macbeth and Romeo and Juliet. Professional directing credits include the UK premieres of The Ice Cream Boys by Gail Louw, There or Here by Jennifer Maisel, Home by Sam Art Williams and Half and Half- The Curry Musical by Tim Reilly. International directing credits include Much Ado About Nothing in NY and The Tempest at the Rio Olympics.
Contains themes of grief, death, including death of a child, abuse and violence, and flashing lights. There may be some audience interaction.
Creative Team
* LAMDA staff member or visiting artist
Director
Vik Sivalingam*
Designer
Ioana Curelea*
Fight Director
Joe Reed*
Costume Supervisor
Bex Kemp*
Sound Designer
Callum Watson
Lighting Designer
Fintan McGuigan
Intimacy Director
Robbie Taylor Hunt*
Leontes 1 / Cleomenes / Gentleman
Jonathan Aarons
First Lord / Mariner / Clown
Jake Detenber
Polixenes
Raphaël Duléry
Hermione / Dorcas 
Aishwarya Ajit Gaikwad
Leontes 2 / Dion / Gentleman / Dance Captain
Seth Hatch
Paulina 2 / Emilia
Candace Leung
Autolycus
Justin Mayer
Paulina 1 / Mopsa / Emilia 
Sarah McCurrach
Perdita / Mamillius 
Feride Morçay
Camillo
Matthew Rainsberry
First Gentleman / Servant / Florizel 
Sean Ahmed Sharif
Antigonus / Lord / Shepherd
Johnny Travers
Leontes 3 / Goaler / Servant
Nathan Woodworth
Production Manager
Ewen Roberts
Production Assistant
Tom McCreadie
Stage Manager
Steph Siraut
Deputy Stage Manager
Mia Stubbings
Assistant Stage Manager
Josette Shipp
Charlotte Owadally
Chief LX
Jorge Clarkson
Production Technician
Jacob Eckart