Kellie Smith's
Wilderness
Writer
Kellie Smith
Director
Michael Oakley
Location
The Carne Studio Theatre
Dates
Wednesday 1 June at 7:45pm
Monday 6 June at 7:45pm
Tuesday 7 June at 2:15pm
Tuesday 7 June at 7:45pm*
Wednesday 8 June at 7:45pm
* This performance will be a relaxed performance. Find out more.
The running time is 2 hours including an interval.
About the show
Having both been deeply scarred by their own parents' separations, Joe and Anne never imagined they'd find themselves, years later, in the same position. Determined to place the interests of their son Alistair at the centre of their lives apart, they split with the firm objective of maintaining amicable relations at all costs.
But a sudden change in circumstance triggers a chain of events that pushes their best intentions to the limit… Before they know it, they are both teetering dangerously close to the edge of an abyss.
Kellie Smith's play Wilderness is a searing exploration of unconditional love and of the personal sacrifices it demands. 
By arrangement with Nick Hern Books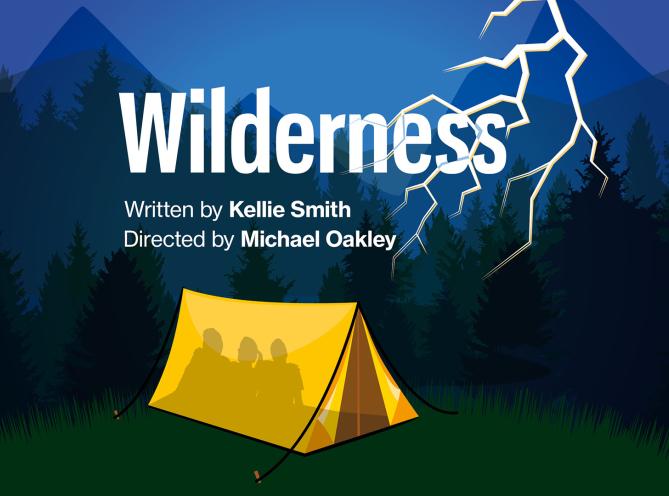 Kellie Smith is a Liverpool based screenwriter and playwright. She is currently writing on the new series of Waterloo Road and has written on continuing dramas Casualty and Holby City. Kellie has several TV projects in development and is working with Sky Studios on her latest commission. Her film The Big Day won BIFA's 'Best Short Film' award and she received an RTS 'Best Screenwriter' nomination for the film To Know Him. 
Kellie's has had plays on at Hampstead Theatre, Liverpool Everyman and the Royal Exchange Theatre. She has written several plays for BBC Radio Four.
Recent directing credits include: Rebecca Lenkiewicz's The Invisible (Bush Theatre); The Life and Times Of Fanny Hill (Bristol Old Vic Theatre); As You Like It (OSC & Wilderness Festival); Variation on a Theme (Finborough Theatre). 
In 2012, Michael was Co-Artistic Director of Theatre on the Fly - a pop-up venue, designed by Turner Award winning Architects Assemble, at Chichester Festival Theatre - where he directed a production of April De Angelis' Playhouse Creatures. Prior to this, Michael was Trainee Director in Residence at Chichester and a recipient of the prestigious JMK Award for young directors. In addition to working alongside Trevor Nunn, he has been associate director to Jonathan Kent, Richard Eyre, Adrian Noble and Jonathan Church.
Contains adult themes, self-harm/suicide, and exploration of family separation. Features some sexual content. Use of haze and flickering of light (Not strobe lighting).
Creative Team
* LAMDA staff member or visiting artist
Director 
Michael Oakley*
Assistant Director
Madison Gerringer
Designer 
Frankie Gerrard*
Movement Director
Mandy Demetriou*
Lighting Designer
Lucas Harle
Sound Designer
Rebecca Harris
Voice Director
Salvatore Sorce*
Intimacy Director
Mary Malone*
Steph
Kate Barrington 
Policeman / Cafcass Officer
Alexandre Costet-Barmada 
Neighbour 
Shona Hart 
Anne
Lara Levy 
Peter / Alan
Francis Nunnery 
Joe
Anthony Nyro 
Stage Manager on the Book
Brent Tan
Technical Stage Manager
Chloe Alexander
Production Manager
Raveena Ambani
Chief LX
Calum Priestley
Deputy Chief / Programmer
Michael Fleming
Production Sound Engineer
Megan Bishop
Production Carpenter
Sophia Markou
Deputy Production Carpenter
Olivia Dunne