LAMDA Syllabus in Practice
Performance or Communication Syllabus *CPD Accredited*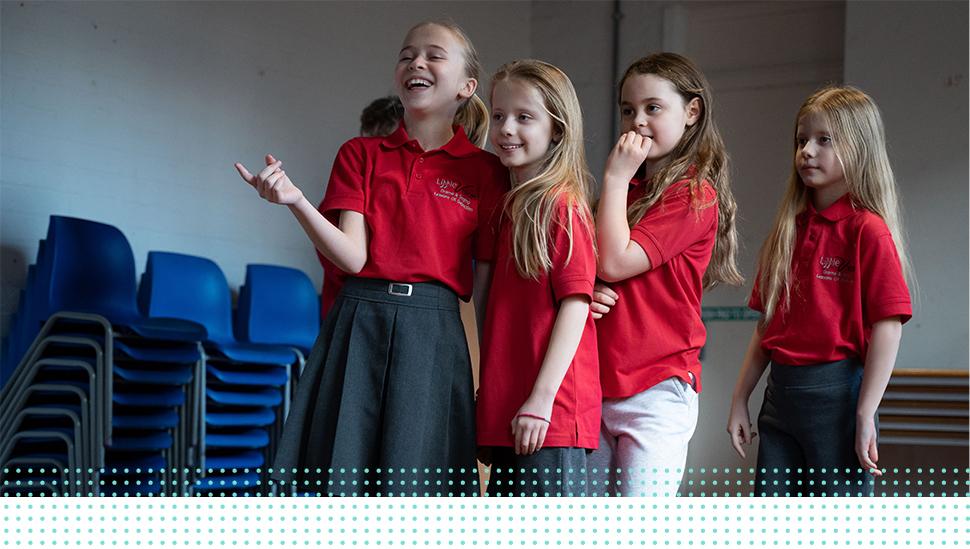 Location
In-person at LAMDA or Online
Accreditation
These Courses are CPD accredited 
Course fee
In-person: £695.00 per participant
Online: £575.00 per participant
Upcoming Courses
LSPP In-Person at LAMDA: 5 days, 15-19 April 2024, 10am - 5pm
LSPC In-Person at LAMDA: 5 days, 15-19 April 2024, 10am - 5pm
*We are working to confirm future dates for our Syllabus in Practice courses. If you would like to register your interest, please email [email protected]
These CPD accredited Courses are designed to give participants their ultimate foundation in the LAMDA Exams Syllabi.  
Each Course begins with an Introduction to the LAMDA Examinations given by our expert facilitators. You will then be guided by our facilitators- who are also LAMDA Examiners - through the regulations, requirements and assessment criteria for each subject within that syllabi. 
Focus will move to supporting you in exploring the delivery of syllabus information and answering any questions on the assessment criteria, as well as practical activities and exercises for use in enriching your own classroom. 
The last day participants will explore learner journeys together and are encouraged to share their insight and practice with the wider group in discussion and informal presentation. 
Book for upcoming courses
Day 1: Welcome, Introduction to the LAMDA Examinations 
Day 2-3: Syllabus Specification, Navigating the Assessment Criteria, Practical Exercises for learner enrichment 
Day 4-5: 'Preparing a learner journey', Group Discussion and Informal Presentation 
LSPC Course will cover the following Exams: Introductory to Level 3: Speaking of Verse and Prose, Speaking in Public, Reading for Performance, Solo Introductory examinations, Shakespeare Syllabus, Group Introductory examinations, Group Recital examinations and Choral Speaking examinations- Entry Level/Level 1 
LSPP Course will cover the following Exams: Introductory to Level 3: Solo/Duologue Acting, Devising Drama, Miming, Musical Theatre, Group Acting, Group Devising and Group Musical Theatre -Entry Level/Level 1 
We have a limited number of places on this course to keep the learning environment high quality. Therefore, we encourage you to make your application as soon as possible, as we cannot guarantee places without doing so. 
You should have a level of English that is approximately IELTS 6.0. Although English language tests aren't mandatory, we recommend that if you are a non-native English speaker and you do not have IELTS 6.0, then you must have equivalent English language experience. 
You do not need any prior experience with teaching LAMDA Examinations. We welcome all ranges of experience.
Course Fee:
In-person: £695.00 per participant
Online: £575.00 per participant
If you require an alternative payment scheme, discuss this with our exam courses team via email.
Please see the below information for our Cancellation/Refund Policy. 
Cancellation received more than 6 weeks before the start date of the course: a full refund (minus 10% nonrefundable deposit)
Cancellation received between 4 and 6 weeks before the start date of the course: a 50% refund (minus the deposit)
Cancellation received 4 weeks or less before the start date of the course: a 25% refund (minus the deposit)
Delegates are advised to insure themselves to cover the loss of any fees in the event of any circumstances such as illness which prevents them from attending the course as LAMDA will not accept any liability for this.
If numbers for a session are low, we may cancel the sessions with 1 weeks' notice. You will be notified via email and offered a deferral to the next available session, a full refund, or a transfer to a different concurrent session. This is to ensure that every group receives the benefits of group discussion.
If you are interested in either of these courses and have a large number of delegates to apply with, please contact our exam courses team via email, they will be happy to discuss your needs and assist you.
What will I learn?
How LAMDA Examinations are created, as well as a history of LAMDA 

A working knowledge of what assessment criteria are and how to understand them 

Valuable insight into either the Communication or Performance syllabus 

You will receive a copy of the full LAMDA Syllabi for your use, as well as a Delegate Handbook for your present and future reference

Detailed background knowledge on the fundamental elements- breathwork, voice, body language- to prepare learners

A strengthened skill set of accessible and enjoyable exercises for your classroom or business 
If you have any questions about the course, or would like to speak to someone before making an application, please email our exam courses team via this email and they will be able to assist you.