Online Acting for Audio / Building a home studio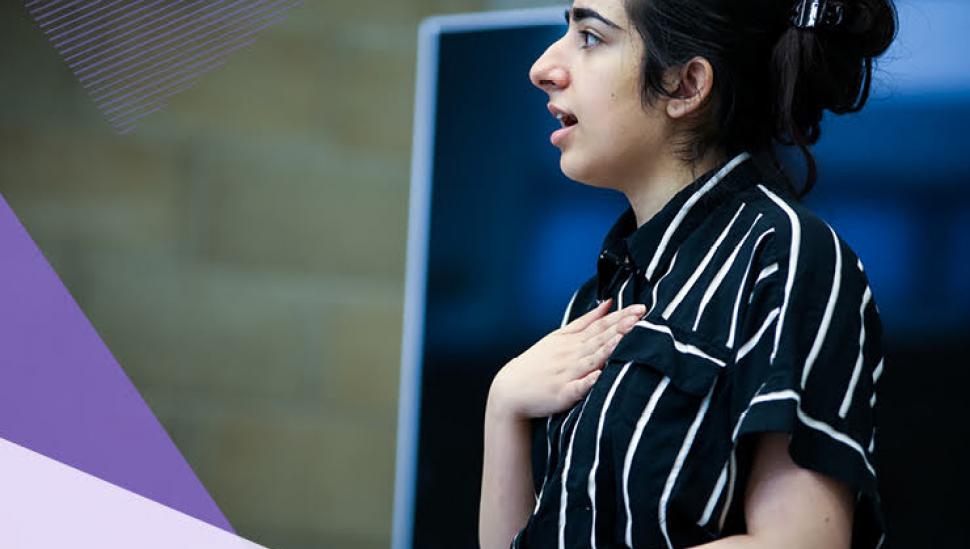 Minimum age
18
Academic requirements
None
Location
Online
Cost
£700
Course length
Five days 
Is this course for me?
Having your own home studio is an invaluable asset – not just in times of Covid-19! This brand-new online course, delivered by the industry-leading screen and audio department at LAMDA, helps to freshen up and develop voice acting and technical skillset. Suiting both professional actors and people new to the industry, the course will help students to set up their own home studio and ramp up their voice-over work.
You should have a level of English that is approximately IELTS 6.0. Although English language tests aren't mandatory, we recommend that if you are a non-native English speaker without a Level 6 IELTS, then you must have the equivalent English language experience. This will be assessed via telephone interview by the admissions team.
You can apply for this course through LAMDA directly. There is no application deadline for this course, but we advise you to apply early, as places are limited.
To secure your place on this course you will need to pay a deposit of 10% deposit. You will then need to pay the remainder of the course fee no later than 28 days prior to the course start date.
Application fees: £21
Please see below for information about our cancellation / refund policy.
All about the course
Whether you have worked in voice over before or are completely new to it – there's no doubt the requirements are slightly different than when acting on stage. This course really zooms in on the nuts and bolts of voice acting techniques. Working in small groups, you will get bespoke feedback every step of the way as you work on a range of scripts from audio book and narration over to radio drama, commercials and video games. A really thrilling feature of this course is the interactive element of learning how to build your own studio from home, and on a budget – and will involve recording a piece of material in your newly created home studio that you can use as demo material for your next audition.
What will I be doing?
The fast-paced course will cover a lot of ground with each day different. You can expect to cover the following aspects:
Vocal technique
Text analysis and character building for audio
Introductions to narration, radio drama, commercial voice overs and video game work
An interactive tech guide to building your own home studio
Recording a piece of demo material from your own home

What will I need?
Smart Phone
Tripod
Headphones
We're here to help
At LAMDA, we're a family. We'll make sure you get all the support you need to feel at home. Read on for more information about accommodation, visas, healthcare, housing, insurance and student support.