Shakespeare Summer School
Develop a deeper understanding of poetic drama with our popular summer intensive Shakespeare course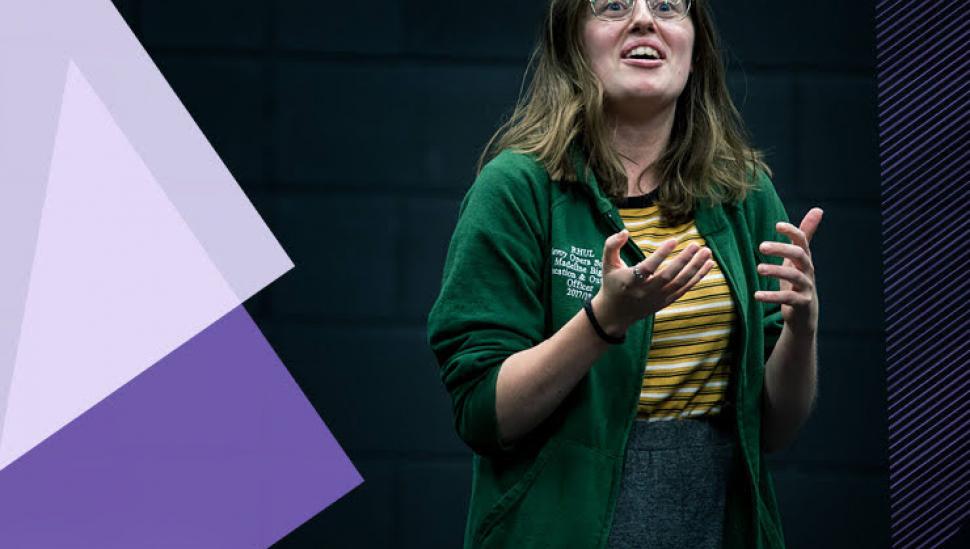 Minimum age
18
Academic requirements
None
Location
LAMDA, Baron's Court
Accreditation
Two modules at HE level 4, totalling 30 credits
Course length
Eight weeks, starting 21 June 2021
Is this course for me?
If you are passionate about Shakespeare and want to develop your understanding of performing his work, then our intensive, eight-week summer programme is for you.
You should have a level of English that is approximately IELTS 6.0. Although English language tests aren't mandatory, we recommend that if you are a non-native English speaker without a Level 6 IELTS, then you must have equivalent English language experience. To get the most from the course you should have some previous acting experience. Our Admissions team will assess these requirements during the application process, usually by a telephone interview. 
If you are offered a place on this course, we will ask you to submit a self-tape consisting of one prepared Shakespeare monologue. This is so that we can assign you to a study group where you will benefit the most.
You can apply for this course through us directly or through the Study Abroad Office of your home university or college. There is no application deadline for this course, but we advise you to apply early, as this course is very popular and places are limited.
UK: £2,312
International: £6,010
If you are offered a place on this course you will need to pay a deposit of 10% within five days of the date of your offer email to secure your place. You will then need to pay the remainder of the course fee within 28 days at the latest. 
Application fee: £21
Please see below for information about our cancellation / refund policy.
Student accommodation in West London is available for those booked on either the four-week or eight-week Shakespeare summer courses. Rooms are on a first-come, first served basis and you must be over 18 – please contact [email protected] for further information. 
All about the course
The busy and exciting timetable is designed to develop a deeper understanding of poetic drama.
Working with Elizabethan and Jacobean plays, you'll attend daily classes and rehearsals, and engage with the language, style, and challenges of performing dramatic texts from these periods.
In addition to the practical classes and rehearsals, you will attend specialist lectures on understanding the social and historical context of Shakespeare's writing. You'll also visit key historical locations central to Shakespeare's life and work, as well as watching productions by the Royal Shakespeare Company (RSC) at Shakespeare's Globe in London (dependent on local Covid 19 restrictions at the time). 
What will I be doing?
Each day will be different, but you can expect to be taught and learn through any of the following formats:
Vocal
Applied voice
Text
Singing
Physical
Movement
Alexander Technique
Historical dance
Stage combat
Acting
Games
Improvisation
Building character
Your outline timetable will be produced before the course starts, but here's an example of a day in the life of a Shakespeare Summer School student:
10.00 Technique class (voice/movement)
11.30 Technique class (voice/acting)
13.00 Lunchbreak (lunch not provided)
14.15 Scene study rehearsals
17.30 Classes finish
18.30 Private study/theatre trips
Teaching takes place at LAMDA in Barons Court, west London, although due to the current Covid 19 pandemic, some of the course may be altered to accommodate local restrictions, social distancing measures, or a transition to blended learning (a mix of online and onsite delivery) or entirely online learning. Any changes would be communicated to you in advance.
We're here to help
At LAMDA, we're a family. We'll make sure you get all the support you need to feel at home. Read on for more information about accommodation, visas, healthcare, housing, insurance and student support.