Introduction to Shakespeare
Across two weeks, build a foundational understanding of the practical techniques and approaches to performing Shakespearean text. Available for ages 16-18.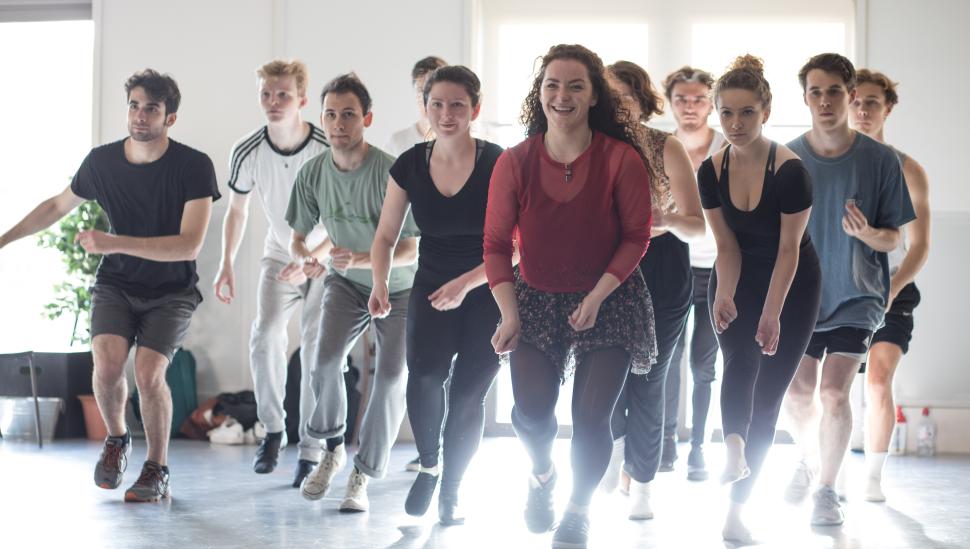 Location
In-person at LAMDA
Course fee
£1,325 for UK & International applicants
Application fee
£21
LAMDA alumni discount available.
Find out more below.
Course length & date
Two weeks, from Monday 12 - Friday 23 August 2024
Application deadline
Friday 28 July 2024 at 3pm
Is this course for me?
The LAMDA Introduction to Shakespeare Short Course offers an introduction to performing Shakespearean text.  
Whether you are applying to Drama School, or simply looking for an alternative way of accessing Shakespearean text, this course starts from the beginning.  
The course aims to build a foundational understanding of the practical techniques and approaches for performing Shakespeare's texts. 
The course is taught by LAMDA teachers and directors who offer unparalleled insight and knowledge into his plays. This course designed for those who are 16 to 18 years old, don't have much previous acting experience and want to learn more about Shakespeare. 
 ​
All about the course
You will be taught by industry professionals that will support you in developing the practical skills and techniques you'll need to perform the works of Shakespeare. 
During the course, you'll work with directors on scenes from Shakespeare's plays. You'll take part in rehearsals every day, alongside skills classes, which will augment the work you do in rehearsal and performance. This project culminates in a relaxed internal sharing. 
All of the above offers a glimpse into what LAMDA training on full-time courses looks like.
What will I learn?
You will be introduced to methods and approaches to analyse and understand Shakespearean texts, so that you can approach any piece with confidence in the future. 

You will gain insight and feedback from our expert teachers and directors who will empower you every step of the way and help you de-mystify the works of Shakespeare. 
​
This course is for participants aged 16 - 18.
Acting experience is required, but it does not have to be professional, nor does it have to be with classical text.
You should have a level of English that is approximately IELTS 6.0. Although English language tests aren't mandatory, we recommend that if you are a non-native English speaker without a Level 6 IELTS, then you must have the equivalent English language experience. This may be assessed via telephone call by the Admissions team.
You can apply for this course through LAMDA directly. We advise you to apply early, as places are limited.
Fee: £1,325
Application fee: £21
If you are offered a place on this course you will need to pay a deposit of £132.50 within five days of the date of your offer email to secure your place.
You will then need to pay the remainder of the course fee within 28 days at the latest. 
Accommodation fees for this course are additional to the tuition fees.
Please see below for information about our cancellation / refund policy.
We're pleased to offer LAMDA graduates receive a 10% discount on this course. To receive the discount, please to write to [email protected] including:
Full name:

Year of LAMDA graduation:

Course:

Short course(s) you wish to apply for:
Please do this before filling out your application, as we will provide you with a separate application link.