Semester Programme Classical Acting – Spring 2024
If you're looking to develop your practical skills with advanced training, this intensive 14-week study abroad programme is for you.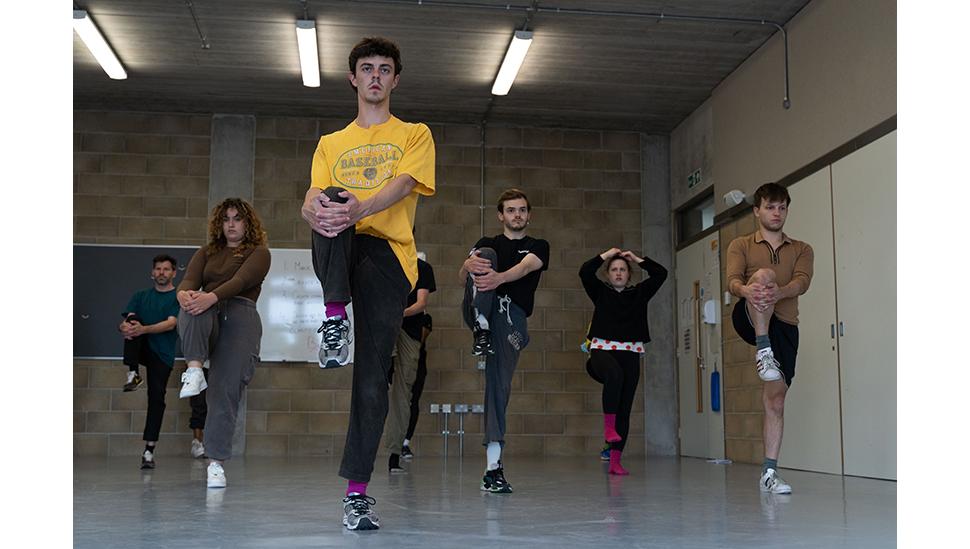 Minimum age
18
Academic requirements
None, but previous acting experience is needed
Course length
One semester, Spring 2024 (14 weeks)
Monday 8 January – Friday 12 April 2024
Application fee £21
Admission process
By application
Application deadline: Friday 1 December 2023 at 3pm [GMT]
Our short courses may close earlier than the above deadline, if the course receives a high number of applications and all spaces have been filled. We encourage applicants to apply early and consider any additional time required for Visa applications and travel.
Accreditation
15 credits [United States]
Four modules at HE Level 5, totalling 60 credits [United Kingdon], awarded by LAMDA
Course Fees
UK applicant £4,625
International applicant £11,176
Tuition fees are subject to annual increases.

Apply Now
Please note, as places are filling up fast, you may be added to a waiting list in the interim. Our Admissions Team will keep you updated.
Application Process
Semester course admissions are by personal statement. There isn't an audition for these courses. However, we do require acting experience and this must be detailed in your application.
Is this course for me?
Whether you're a UK or international student, if you want to immerse yourself in classical texts and get specialist teaching from brilliant industry professionals, these are the courses for you.
They provide an intensive burst of conservatoire training and take place each autumn and spring, and are carefully designed to deepen your engagement with classical texts and develop your repertoire of practical skills so you can achieve your potential as an actor.
You'll learn the essential core techniques through classes which cover topics such as acting, voice, movement, physical theatre and singing.
This course is designed with international students in mind and typically suits those from North America as a study abroad programme. However, a small number of places are available for those from the UK. Apply online to avoid disappointment or you can email us on [email protected] to check availability.
You will need some experience of acting, so you will need to detail that on your application.
We also require a level of English that is approximately IELTS 6.5. It's not mandatory for English language tests to have been taken prior to attending this short course. However, we recommend that non-native English speakers who have not completed Level 6.5 IELTS must have the equivalent English language experience.
You can apply through us directly or, for international students, through the Study Abroad Office of your home university or college. We're also happy to accept applications from individuals who are not currently studying at a university or college.
Course fees for 2024 entry
UK: £4,625
International: £11,176
Application fees
There is a £21 application fee.
Funding
There is no UK government funding available for this course. If you're thinking of applying, you will need to be self-financing.
If you're from outside of the UK or EU, you should speak to your home university for information on study abroad programmes.
Our semester programmes are not eligible for the US Federal Direct Loan Program. Find out more information regarding funding for International Students.
Terms & Conditions
Please see below for information about out cancellation / refund policy.
All about the course
The spring semester is based around scenes from Shakespeare's histories and tragedies, and from English comedies of manners.
The course taught in-person at LAMDA. You will be welcomed to LAMDA and have opportunities to fully immerse yourself in our bustling community.
There will be the opportunity to take part in social and enriching activities. The semester will also include exclusive masterclasses with leading industry professionals and LAMDA alumni.
To learn about our autumn semester course, click here.
All teaching staff are experienced and active industry professionals. In addition, many key staff hold, or are working towards, Fellowship or Senior Fellowship of the Higher Education Academy (now Advance HE).
Teaching takes place at LAMDA in Barons Court, west London.
You will take part in at least 30 hours practical work a week. This will be spent in both class and rehearsal. Your outline timetable will be produced before your course starts, so that you can start planning your schedule. In order for you to get the most of your time with us, there may also be sessions on Saturdays, as well as a series of evening masterclasses with special guests.
Our student and academic services team provides access to a full range of appropriate academic support, including study skills, support for learners with dyslexia or dyspraxia, and other physical equipment or software needed to support you.
Student and academic services also arrange access to any specialist help needed to support your physical or mental wellbeing, such as physiotherapy, vocal health or counselling. You'll also have free online support with our digital health and wellbeing platform - Togetherall.com
Your course work will be assessed using UK higher education marking criteria and you will be provided with official transcripts of the course. Additional information about grading and assessments can be found in the Course Handbook, the Academic Regulations and the Credit Framework. The team in Student & Academic Services can help you convert marks into US credits and GPA or ECTS credits if you wish. Final decisions about onward use of credit lie with your 'home' institution. If you have any queries about this, get in touch with our admissions team for further details.
We're here to help
At LAMDA, we're a family. We'll make sure you get all the support you need to feel at home. Read on for more information about accommodation, visas, healthcare, housing, insurance and student support.