Gerrard James
Graduating MA Classical Acting for the Professional Theatre Actor
Height

5'7

Hair

Black

Eyes

Brown

Voice

Bass/Baritone (F2-E4)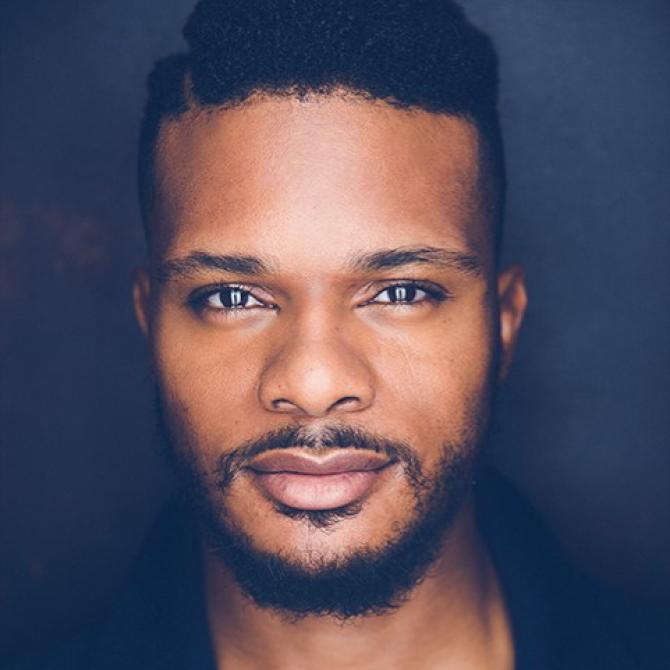 Digital showcase - Theatrical scene
In place of our regular live showcase, we have brought together a Digital Showcase to feature the skills and talents of our graduating year. 
Lear
King Lear
Directed by Hannah Eidinow
Dorimant
The Man of Mode
Directed by Hannah Eidinow
Orgilus
The Broken Heart
Directed by Penny Cherns
Don Alonso
The Man from Olmedo
Directed by Oliver Birch
King Edward IV
Margaret of Anjou
Directed by Rodney Cottier
Orlando/Lysander
A Midsummer Night's Dream
Directed by George Richmond-Scott
Lank
Detroit '67
Directed by Lisa Dixon
Clarence Brown Theatre
Dante
Is This a Graveyard?
Directed by Elizabeth Ruelas
Brick Theatre
Officer McCroy
Mad Cool
Directed by Diane Chen
The Kraine Theatre
Doug Hanson
What's in Your Fridge?
Directed by Ran Xia
IRT Theatre
Sutton Powers
Beyond the Etchings
Directed by Jessica Schechter
The Kraine Theatre
Deion Means
Exposure
Directed by Victor Cervantes
Middle Voice Theater Co.
Jesus
Funnyhouse of a Negro
Directed by Paul Edwards
ASDS Repertory Theater
East/Dave
Almost Maine
Directed by Evan Caccioppoli
ASDS Repertory Theater
Lord Hastings
Richard III
Directed by Tim Rizzo
Royalty Free Theater
Strig
The Prodigal
Directed by Annie Brandford
Cabrini Rep Theater
Supporting
Pillow Talk
Directed by Ashley Versher
Creative Direction
Supporting
Blackout Cake
Directed by Noelle Wilson
Hollis Fox
Lead
The Lion's Den
Directed by Ben Hozie
Pretorius Pictures
Supporting
Semper Fidel
Directed by Robert Pietri
Vroomvroom
Lead
Livi
​Directed by ​​​​​​Esther Brooks
Greenhouse Productions
General American [Native], RP*, MLE*, New York, Standard Southern American
*[Certified to a Native Standard by Stevie Rickard, LAMDA]
Historical Dance, African Dance
Boxing, Swimming, Baseball, Golf
LAMDA [MA, Classical Acting for the Professional Theatre, 2019 – 2020]
​John Wood LAMDA Award: US/UK Fulbright Scholar LDN
Actors Studio Drama School, Pace University [2017] NYC: MFA, Acting
Morehouse College, ATL: BA Finance