Niamh Marie Smith
2023 MFA Professional Actor
Height

5'5"

Hair

Brown

Eyes

Blue

Voice

Range: E3 to C6 (belt to E5)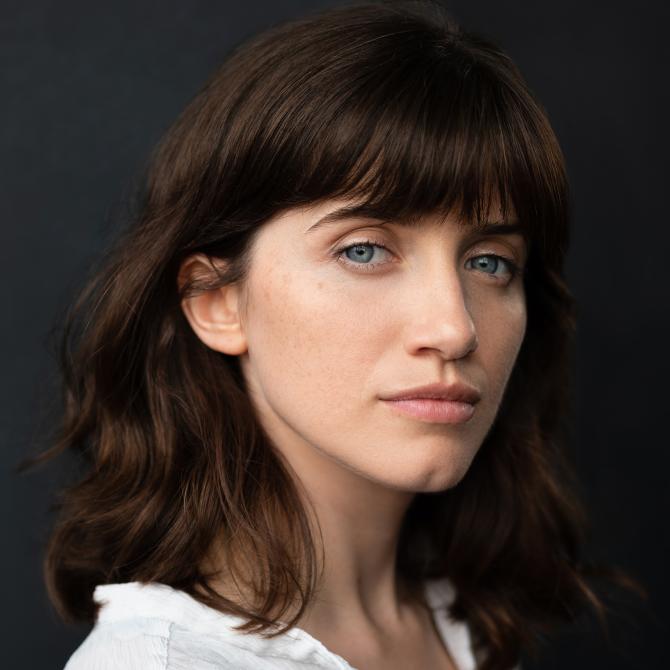 Digital Showcase
In addition to our live showcase earlier this year, we have brought together a Digital Showcase to feature the skills and talents of the graduating year of 2023.
Marie
Pains of Youth
Directed by Josh Seymour
D (Sally)
The Sewing Group
Directed by Sophie Dillon Moniram
Various
London
Directed by Abigail Graham
Banquo
Macbeth
Directed by Kerry Frampton
Masha
Three Sisters
Directed by Anna Barkan
Claire
The Maids
Directed by Robert Awosusi
De Flores
The Changeling
Directed by Kevin Bennett
Girl Who Sparkles
Rage
Directed by Amelia Sears
Various
The Skewer (R&D)
Directed by Sam Hodges
Professional Theatre, TV, Film & Radio
Various
London Night (R&D)
Mark Ravenhill & Dawn Walton
Anne
Red
Tobias Cornwell, Get Out of My Space
Virginia Woolf
Woolf
Holly Reddaway, Edinburgh Fringe and Tour
Diane
Angelus
Roshi Cowen, London Fringe Tour
Her
Heavy Bored (short-film)
Ella Frears & Fauve Alice, Leicester Gallery
Jo
The Grief Circle
Hannah Hauer-King, National Youth Theatre
Various
Melt (R&D)
Paul Roseby, National Youth Theatre
Jackie Metcalfe
My Mother Said I Never Should
Josie Farmer, EUTCo.
Poppy Norton-Taylor
Noises Off
Alex Stenhouse, EUTCo.
Rachael Keats
Port
Henry Bauckham, Blackheath Conservatoire
Liz Morden
Our Country's Good
Henry Bauckham, Blackheath Conservatoire
The Governor's Wife
The Caucasian Chalk Circle
Henry Bauckham, Blackheath Conservatoire
Eligibility
Eligible to work in the UK, Ireland (and EU), New Zealand
London [native], RP [native], American - General, Northern - General, Irish - Northern, Irish - Southern, West-Country
Singing [Grade 6], Violin [Grade 5]
Devising, Directing, Facilitating, Immersive Performance, Poetry
LAMDA [MFA Professional Acting, 2021-2023]
The Carne Scholarship 2022
University of Exeter [BA (Hons) English Literature with Study Abroad, 2015-2019]
National Youth Theatre [Epic Stages, 2019 and Creative Leaders, 2020]
Pleasance Theatre [Young Pleasance Company, 2019]