Ahmed Elhaj
Graduating BA (Hons) Professional Actor
Height

5'10"

Hair

Black

Eyes

Brown

Voice

Baritone/Tenor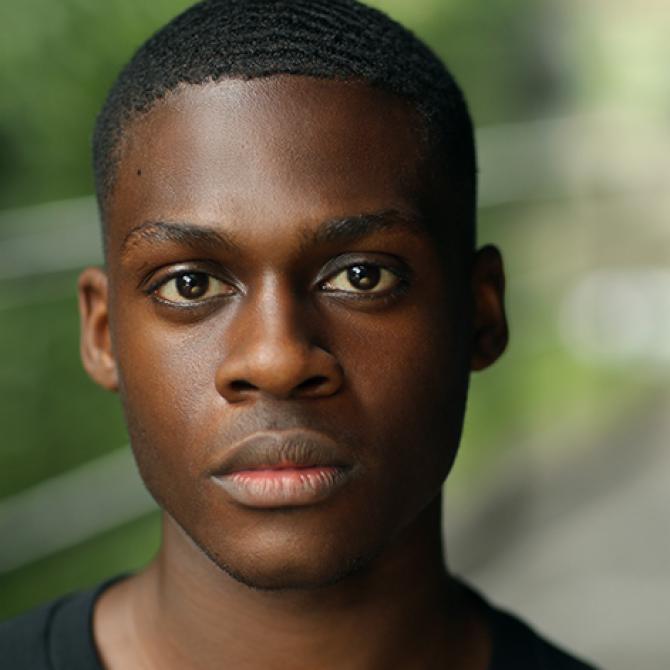 In place of our regular live showcase, we have brought together a Digital Showcase to feature the skills and talents of our graduating year. 
Here you can explore Ahmed Elhaj's digital showreel, which includes theatrical and screen scenes, self-created work made during the Covid-19 lockdown and audio reel. A short film written and directed by professional film-makers is currently being edited and will be added shortly.
Across the 12-week period of lockdown, all graduating students on the two year and three year acting courses collaborated with a dramaturg to develop and create their own self-created piece.
The BA (Hons) Acting students were given the brief to create a series of 'encounters' in the East Wing that celebrate the individual creativity of each graduating student. Made over 12 weeks, with dramaturgical and creative assistance from Tatty Hennessy and Matt Hassall.
Audio reel
Click the link below to listen to Ahmed Elhaj's audio reel. 
Check back soon as we'll be adding a link to our series of audio-drama pilots made with our creative partner Audible. You can read more about our audio work during the Covid-19 lockdown here. 
Abs
Birth Right (short film)
Directed by A J Quinn
Robert
Nine Night
Directed by Jade Lewis
Steve
Earthquakes in London
Directed by Matt Hassall
Antigonus
The Winter's Tale
Directed by Amelia Sears
Albert / Kevin
Clybourne Park
Directed by Anthony Lau
Prospero
The Tempest
Directed by James Kerr
Gabe
Next To Normal
Directed by Karoline Gable
Trigorin
The Seagull
Directed by Gretchen Egolf
Constant
The Provoked Wife
Directed by Emily Jenkins
Dionysus
The Bakkhai
Directed by John Baxter
Fernando
Love's Sacrifice
Directed by Rodney Cottier
Alan
The Dark River
Directed by Penny Cherns
Man
Poison
Directed by Jenny Lipman
Orsino
Twelfth Night
Directed by Kirsty Bushell
Vasilly
The Philistines
Directed by Donnacadh O'Briain
Orgon
Tartuffe
Directed by Matthew Peover
Jimmy
Bluebird
Directed by Gari Jones
Man/Ensemble
Fear and Misery of the Third Reich
Directed by Lizzie Bellamy (Arts Ed. 2014)
Paul
Six Degrees of Separation
Directed by Timothy Hunter Reid (Arts Ed. 2014)
London (Native), AAVE (New York)*, Jamaican*, RP, Cockney, Nigerian*, Sudanese, Manchester (MLE)*
*Certified to a Native Standard by James Gitsham
Historical Dance, Flamenco, Cha-Cha
BGSC Level Four (Specialisation) Case of Swept-Hilt Rapier: Distinction (Examiner's Gold Star)
BGSC Level Three (Advanced) Five Weapons (Overall: Distinction)
Football, Kickboxing, Rugby, Cricket
LAMDA BA (Hons) Professional Acting, 2017-2020
Leverhulme Arts Scholar, 2017-2020
LAMDA Foundation Diploma, 2015-2016