David Austin-Barnes
Height

5'11"

Hair

Brown

Eyes

Hazel

Voice

Tenor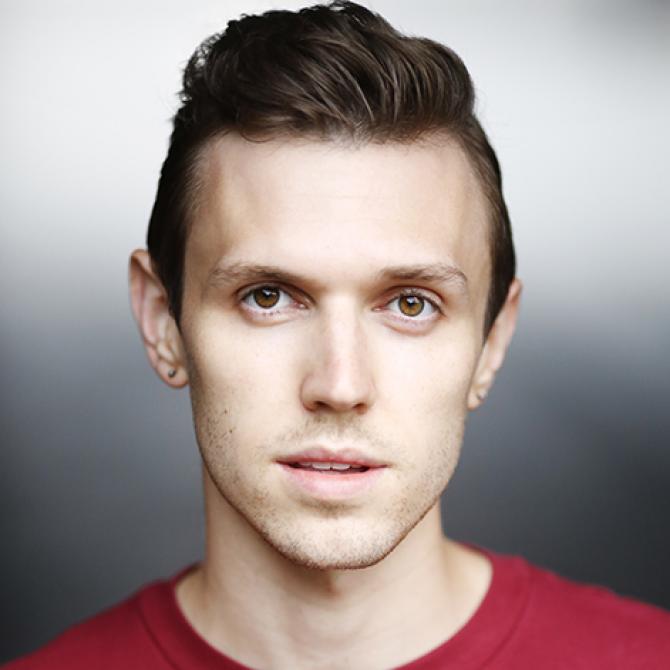 In place of our regular live showcase, we have brought together a Digital Showcase to feature the skills and talents of our graduating year. 
Here you can explore David Austin-Barnes's digital showreel, which includes theatrical and screen scenes, self-created work made during the Covid-19 lockdown, audio reel and a short film written and directed by professional film-makers.   
Across the 12-week period of lockdown, all graduating students on the two year and three year acting courses collaborated with a dramaturg to develop and create their own self-created piece.
The MFA Acting students created pieces that ranged from Mockumentaries, monologues to drag shows. These were personal responses to the prompt of why you, why now, who for? Dramaturged and creatively supported by Lauren Mooney and Laura Bridgeman.
Audio reel
Click the link below to listen to David Austin-Barnes's audio reel. 
Check back soon as we'll be adding a link to our series of audio-drama pilots made with our creative partner Audible. You can read more about our audio work during the Covid-19 lockdown here. 
Martin
Love Stories (short film)
Directed by A J Quinn
Satan
The Last Days of Judas Iscariot
Directed by Sam Curtis Lindsay
Bo Lafayette
Appropriate 
Directed by Gretchen Egolf
Andrew Aguecheek
Twelfth Night
Directed by Robert Price
Michael
Valparaiso
Directed by Theodora Taverner
Vershinin
Three Sisters
Directed by Caroline Leslie
Morgan
Big Little Worlds
Directed by Moji Kareem & Zodwa Nyoni 
Pinchwife
The Country Wife
Directed by Beth Vyse
Deflores
The Changeling
Directed by Helena Lymbery
Joe
Chimerica
Directed by Penny Cherns 
Professional theatre, TV, film & radio
Ensemble/ Price & McKinley Understudy
The Book of Mormon
US (National Tour) 
Mark
Altar Boyz
Directed by Jason Sparks (Cape Playhouse)
Professor
South Pacific
Directed by Linda Goodrich (Pittsburgh CLO) 
Curly
Oklahoma!
Directed by M Scott Tatum (Zilker Theatre)
Tybalt
Romeo and Juliet
University of Michigan
Signor Naccarelli
The Light in the Piazza
University of Michigan 
Bud Frump
How to Succeed…
University of Michigan
John
John and Jen
University of Michigan 
Eligibility 
Eligible to work in US. UK Visa pending. 
General American (Native), RP, Modern RP, Southern States
Ballet, Tap, Jazz, Contemporary, Spanish Dance, Historical Dance
BGSC Level Three (Advanced) Sabre and Staff: Merit
Full clean driving licence (USA) 
LAMDA (MFA Professional Acting, 2018-2020) 
University of Michigan (BFA Musical Theatre 2012-2016)