Elinor Cook's
Image of an Unknown Young Woman
Writer
Elinor Cook
Director
Rachel Heyburn
​Location
The Carne Studio Theatre
Dates
Friday 10 February at 7:30pm
Saturday 11 February at 2pm
Monday 13 February at 7:30pm*
Tuesday 14 February at 2pm
Wednesday 15 February at 7:30pm
The running time is approximately 1 hour 35 minutes.
*This will be a relaxed performance. Find out more.
About the show
She is a young woman in a yellow dress. She has been shot by the police. As a video goes viral, she quickly becomes an icon of resistance and a revolution begins to stir. Ali and Leyla are panicking - they uploaded the footage and now the authorities are after them. Across town, Yasmin is desperate to know if her missing mother is still alive. Halfway around the world, a woman in London wants to help. As a tornado of dissent and violence spreads, everyone's life is going to change. 
By arrangement with Nick Hern Books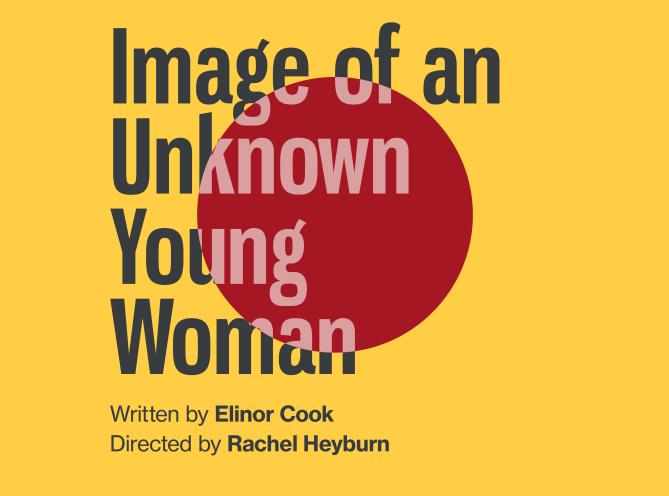 Elinor Cook is a playwright whose work includes: a version of Ibsen's The Lady from the Sea (Donmar Warehouse, 2017), Out of Love (Paines Plough / Theatr Clwyd / Orange Tree tour, 2017), Pilgrims (HighTide / Theatr Clwyd / The Yard, 2016), Image of an Unknown Young Woman (Gate Theatre, London, 2015), and The Girl's Guide to Saving the World (HighTide, 2014).
She was the winner of the George Devine Award for Most Promising Playwright in 2013.
Rachel has recently worked as the Assistant Director on the Smith & Brant/ATG UK Tour of Fatal Attraction (dir. Loveday Ingram), starring Kym Marsh, Oliver Farnworth, Susie Amy and Louise Redknapp. She has also worked as the assistant director on Dublin Carol (dir. Abbey Wright) at the The Donmar Warehouse, and Dream of the Dog (did. Katie McAleese) at Finborough Theatre (and subsequent West End transfer to Trafalgar Studios) starring Dame Janet Suzman, amongst others.
Rachel directed the theatrical performance of Pussy Riot's Refugees In at the closing evening of Banksy's Dismaland. Refugees In was featured in Vice, Rolling Stone, The Guardian, The Sunday Times and Time Magazine.
Explores challenging topics and themes, including death, violence, kidnapping, sexual violence, grief, physical abuse, live fire and sudden loud noises.
Booking
Booking is now open. Once you have booked a ticket, you will receive an email confirmation. Read up on our latest audience guidelines here.
Members of the industry: secure your complimentary seat by emailing the Box Office​​​ on [email protected]
Pricing and concessions 
Tickets cost £14, but we have £7 concessions tickets available to Hammersmith & Fulham residents, schools, students, or people who are over 65, under 18 or are on Job Seeker's Allowance. You'll just need to provide proof of your eligibility when you collect your tickets at the Box Office. We offer a complimentary ticket for carers, to book please call the box office on 020 8834 0500. If you belong to our Pathways Programme or work with any of our Pathways Partners you are entitled to complimentary tickets. Please contact the box office to book.
Accessibility 
If you have any additional requirements, you would like us to be aware of, please contact box office on 020 8834 0500. 
Booking your tickets 
Book your tickets online or by calling our box office on 020 8834 0500. 
Industry booking 
If you're a member of the industry, please email [email protected] to book your tickets. 
Ticket collection for in-person tickets
There is no need to collect tickets. You will be ticked off an attendance list on arrival. 
Refunds 
Unfortunately, all tickets are non-refundable.
Creative Team
* LAMDA staff member or visiting artist
Director
Rachel Heyburn*
Designer
Nicky Bunch*
Musical Director
Luke Byrne*
Assistant Director
Anna Sharp
Voice Director
Gurkiran Kaur*
Movement Director
Sophie Shaw*
Lighting Designer
Avery Elliott
Sound Designer / Production Sound Engineer
Poppy Morley
Intimacy Director
Christina Fulcher*
Fight Director
Sam Behan*
Costume Supervisor
Niamh Turton*
Costume Assistant
Tabitha Stock*
Nia
Camilla Anvar
B & Girl
Larissa Crafford-Lazarus
A
Joshua Ely
Yasmin
Chaya Gupta
Candace
Kiziana Jean-Louis
Leyla 
Florencia Latagliata
C
Peace Oseyenum
Ali
Rohan Rakhit
Stage Manager on the Book
Chloe Alexander
Technical Stage Manager
Maia Thompson
Production Manager
Stephanie Leeson
Chief LX
Summer Collier