All Will Be Well
Location: 
The Linbury Theatre
Running time:
Running time 40 minutes
Performance date & time:
Saturday 30 April at 2pm
Browse more MishMash productions and workshops to curate your festival experience.
All Will Be Well // About the piece
Created by NOMAD
Three sisters, living under the same roof, take two troubled teenagers under their wing. On the eldest sister's 30th birthday, they all gather to celebrate and offer her a trip to Venice. Soon after that, the recomposed family is confronted with crushing news… We see them struggle to communicate and fight to save their relationships, as they navigate the tragedy. They will be forced to embrace the present rather than focus on an uncertain future. When hope is scarce, what will they hold onto?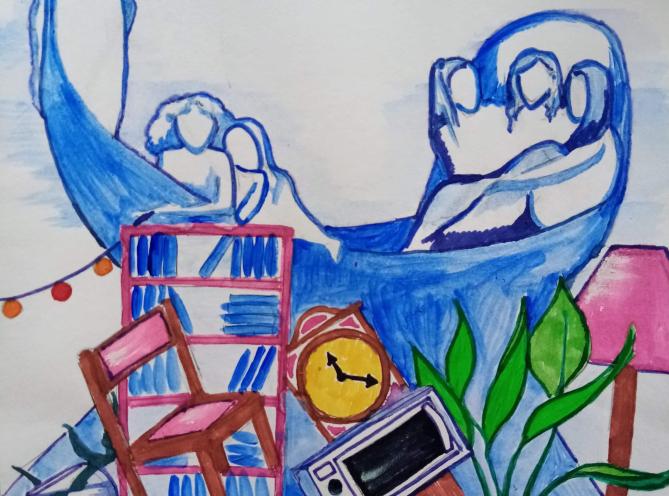 Booking
Tickets will be on sale (unless sold out) via our website until 2 hours before the scheduled event time.
No specific content warnings for this piece.
Creatives
NOMAD
Cast
​​​Sanda Bourenane [2019 LAMDA Graduate]
Clara Courty-Zanca [2021 LAMDA Graduate]
Yasmine Haller [2020 LAMDA Graduate]
Marie Kizonzolo-Fruchart [2021 LAMDA Graduate]
Mathilde Majnoni [2021 LAMDA Graduate]
Clara Rozzi [2021 LAMDA Graduate]