Confidence Building on Screen
Designed for professional actors. Transfer your stagecraft to screen and develop the skills to confidently record self-tapes independently.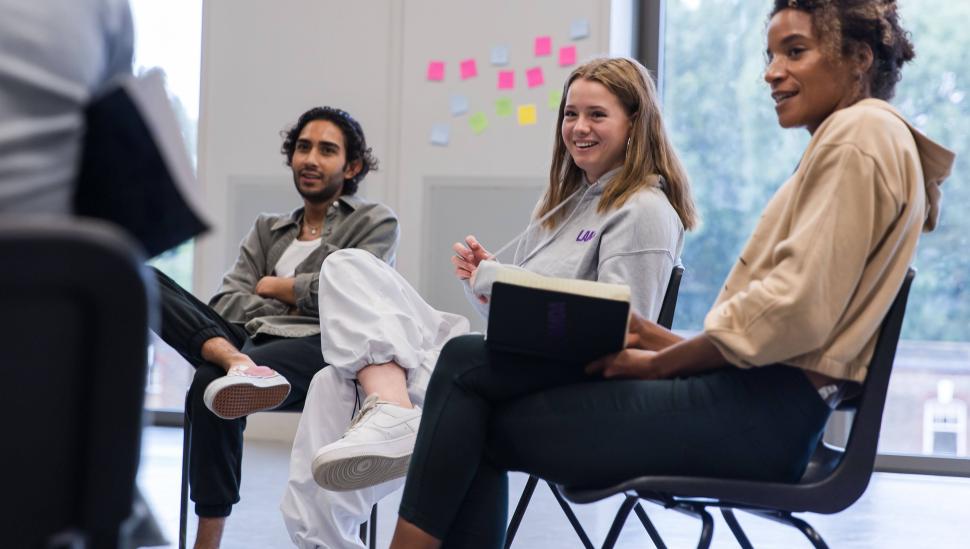 Location
In-person at LAMDA
Course Fee
£585.00
Application Fee
£21

Course Date: This course runs for 4 evenings, Monday to Thursday, over two weeks.
Monday 17 July - Thursday 20 July and continues Monday 24 June - Thursday 27 July.
Application deadline: Friday 7 July at 3pm [BST]

This deadline maybe subject to change if the course is full ahead of this date, a waiting list made be used.
​​​​
Apply Now
Is this the course for me?
This course is ideal for professional actors or returning actors who have stage experience. This course will enable actors to confidently translate their stagecraft onto screen. It will also benefit actors who have gained previous experience in acting for screen or those who've been away from screen for a while, as a refresher course.
All about the course
Building on your existing knowledge of your craft, you'll work with screen acting exercises to provide a basis for successful screen performance. Attendees will come away with a reliable self-taping process, gaining the confidence to do self-tapes independently.
Taught by industry professionals, the course explores how you can adapt your stagecraft for screen. All practitioners bring the most relevant industry practice and requirements to the course.
Note that the course is not accredited or validated by a higher education institution. Once you've completed the course, you will receive a LAMDA short course certificate.
What will I learn?
Learn how to record a self-tape effectively
Work on two scripts
Confidence building in solo prep for the screen actor, including practical exercises and screen craft techniques.
Acting experience is required for this course. Please note acting experience- doesn't have to be professional, nor classical.
The course is delivered through the medium of English. Non-native speakers of English should have a level of English approximately equivalent to IELTS 6.0.
You can apply for this course through us directly.
Course fee: £750.00
Application fee: £21
If you are offered a place on this course you will need to pay a deposit of £75 within five days of the date of your offer email to secure your place. You will then need to pay the remainder of the course fee within 21 days at the latest.
Please see below for information about our cancellation / refund policy.