Introduction to Screen Acting
From learning how to successfully self-tape to undertaking script analysis, this course will help you develop the skills needed for performing on screen.

This course is delivered in person at LAMDA.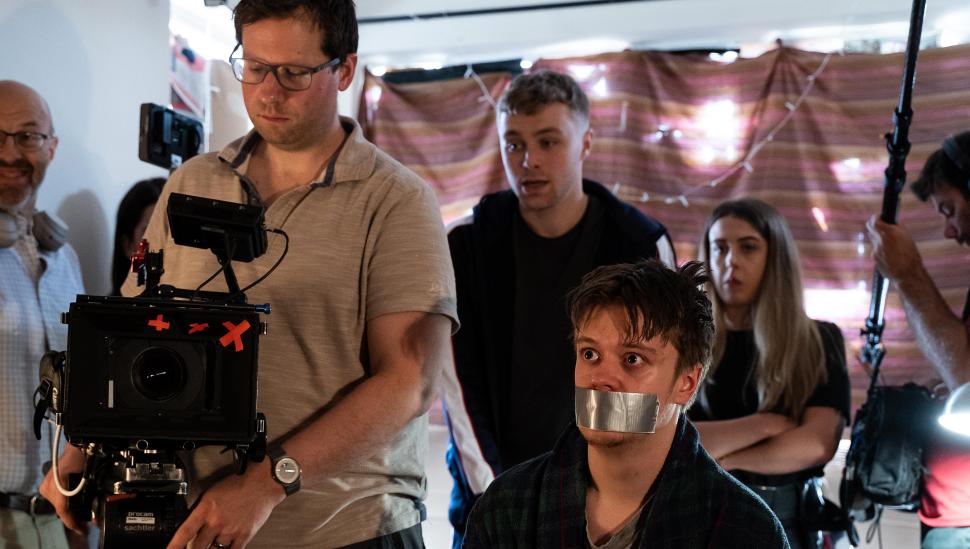 Location
In-person at LAMDA
Course Fee
£1,455
Course length & date
This 2 week course will run in person twice in July and August 2022.
18-29 July 2022 
15-26 August 2022
Applications for this short course are now closed. Register your interest for courses starting in 2023 here.
To join the waiting list for this course, please email [email protected]
Is this the course for me?
If you already have some experience of theatre acting but want to develop your screen acting skills, join us for this two-week intensive course. This course is delivered in person and will develop your performance skills for screen and audio media.
There are no entry requirements in the area of acting. The course is delivered through the medium of English. Non-native speakers of English should have a level of English approximately equivalent to IELTS 6.0. English language competence is assessed by a member of the admissions team based on a telephone interview.
You can apply for this course through us directly.
Application fee: £21
£1,455 in person
If you are offered a place on this course you will need to pay a deposit of £155 within five days of the date of your offer email to secure your place. You will then need to pay the remainder of the course fee within 21 days at the latest.
Please see below for information about our cancellation / refund policy.
All about the course
This immersive and intensive course is based on the training in acting for screen and audio that we provide on our full-time degree. This year, the course also covers self-taping, a skill which is now highly sought after in the industry.
Taught by industry professionals, the course explores how you can adapt your performance for different platforms, in addition to learning script analysis and how to successfully self-tape. In addition to interactive tutorials, you'll take on an independent research project on character work and ensemble films.
Note that the course is not accredited or validated by a higher education institution. Once you've completed the course, you will receive a LAMDA short course certificate.
What will I learn?
The course comprises twenty sessions over ten days.
You'll cover topics such as:
Shooting and reviewing scenes
Auditioning for screen
Lighting and post-production
Mock auditions
How to record a self-tape
Script analysis
In-depth character research and devising
The course culminates with a short film festival, showcasing your work and skills.
Teaching takes place at LAMDA in Barons Court, west London, although due to the current Covid 19 pandemic, some of the course may be altered to accommodate local restrictions, social distancing measures, or a transition to blended learning (a mix of online and onsite delivery) or entirely online learning. Any changes would be communicated to you in advance.