Introduction to Actor Training
If you're interested in training as an actor and would like to experience LAMDA Life, take our short course in or August 2022.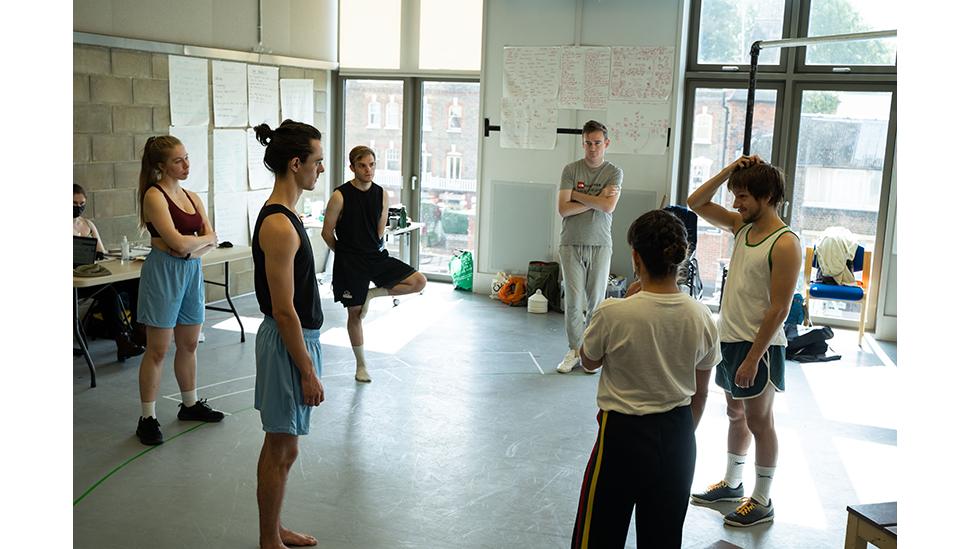 Location
In-person at LAMDA
Application Fee
£21
Course length & Fees
£1045 [2 weeks Summer 2022]
18-29 July 2022
1-12 August 2022
Applications for this course have now closed. Register your interest for courses in 2023 here.
In order to train on this course, you should have a level of English that is approximately IELTS 6.0 or equivalent English Language experience.
You can apply for this course through LAMDA directly.
£1045 [2 weeks Summer 2022]
If you are offered a place on this course you will need to pay a deposit of 10% within five days of the date of your offer email to secure your place. You will then need to pay the remainder of the course fee within 28 days at the latest.
Please see below for information about our cancellation / refund policy:
About the course
You will be provided with a good grounding acting, voice, movement, text analysis and character development. In addition to classes you will learn to apply contemporary acting techniques in workshop rehearsals which will culminate in an internal performance at LAMDA. The course is tailored to the cohort's need, so will be adapted to support your collective skill set and interests.
What will I be doing?
You'll learn what it means to train in the LAMDA way and working as an Ensemble means
You'll gain an insight into what full-time training is like
You'll have classes in contemporary acting technique, voice, movement and text analysis
You'll take part in an internal performance and gain feedback to help you grow as an actor.